Srividhya Subramanian, LCSW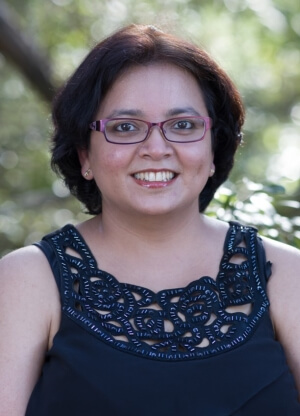 Srividhya "Srivi" Subramanian, LCSW
Licensed Clinical Social Worker
Pronouns: she/her/hers
You made it here! No matter what happened today, you decided not to be taken down by it! You took the FIRST step in your journey of wellbeing. I welcome you with an open mind and immense curiosity with absolutely no judgments. I strive towards creating the safety that you look forward to in this very moment to express your thoughts and feelings, with a sense of warmth and comfort.
As Maya Angelou says, "My mission in life is not merely to survive, but to thrive; and to do so with some passion, some compassion, some humor, and some style". I look forward to being that empathic and compassionate person with whom you can share your narrative. I am truly honored and deeply humbled to be part of your healing journey. You are a person with many strengths with your own unique resilience and I truly believe there is value in becoming more self-aware through this strengths-based perspective. This will be the foundation in building your coping skills to help breakthrough all your life's stressors.
Practice Philosophy
Together, we will learn how to use trauma-sensitive mindfulness techniques including grounding techniques inside and outside the therapy room. You will learn to stay present in this moment in a way that feels comfortable to you. I will help you identify as well as challenge certain belief patterns that have been shaped by past unpleasant experiences, that may have made you feel safe then, but may no longer serve you a purpose NOW, through effective emotional regulation and mindfulness, using a healthy combination of cognitive behavioral, dialectical behavioral and cognitive processing therapy techniques, all within the stages of trauma recovery framework by Judith Herman!
In the past, I have worked with teens 13 years and older, adults and older adults who have experienced trauma either in their childhood or in adulthood. I've learned that mental health issues such as anxiety and depression in adults are rooted in the fear, guilt and shame stemming from past traumatic experiences. I've observed that my trauma-informed care and person-centered approach helped all my clients feel more heard and seen throughout therapy.
I primarily work with individuals who are teens 13 years and older along with adults. Before coming to Deep Eddy Psychotherapy, I had worked with survivors of domestic violence including veterans, LGBTQIA+ and BIPOC communities, in all my past outpatient and inpatient mental health jobs, along with my advanced internship in my Master of Social Work (MSW) at Boston University. In addition, I had the privilege of working with older adults who experienced severe and persistent mental illnesses, many of whom felt at ease to share their traumatic pasts with me. It would be my honor to work with clients on issues of mental health and trauma such as childhood trauma, domestic violence, anxiety, depression, low self-worth, self-compassion and self-love.
About Me/Background
Personally, I identify as an immigrant and a person of color, more specifically born in India. Prefer she/her/hers. Can fluently speak Tamizh and English, with an accent, of course. I did enjoy being a Software Engineer for a brief period of 8 years before realizing my true love for human connection as my ultimate calling. I have two toddlers who love to enjoy pulling my leg all day, sometimes literally. For leisure and to find my peace, I enjoy going on long nature walks. I love to cook and bake for my family and community. I love to pleasantly surprise my neighbors with new recipes I indulge in!
If you find any of this appealing enough to possibly work with me in a therapeutic setup, please call us at 512-956-6463, or email us at [email protected].