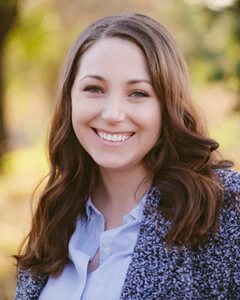 Licensed Psychologist
Pronouns: she/her/hers
Areas of Interest
I work with people from a variety of different backgrounds and across a broad range of human experiences. I enjoy helping clients find meaning, strength, and growth after surviving difficult, painful, and traumatic experiences. Professional interests include: Self-compassion, mindfulness, meaning-making, identity development, interpersonal/relational issues, anxiety, depression, trauma and recovery, the psychology of gender, sexual orientation identity issues, multicultural psychology, and women's issues. I enjoy working with adults, emerging adults, and adolescents and feel grateful that I get to play a part in the lives of the clients I work with and share in their experiences.
Clinical Orientation
I generally work from a humanistic and integrative perspective. I enjoy working collaboratively and believe that therapy is a process based upon the preferences and goals of each client. I would describe my orientation as interpersonal (Interpersonal Therapy, Interpersonal Process, Relational-Cultural Therapy). My theoretical orientation is also informed by psychodynamic perspectives. I enjoy using strength-based interventions, as well as cognitive-behavioral strategies, and mindfulness.
Background
I've lived in Texas for the majority of my life and have also spent some time living on the East coast. I'm a huge animal lover, as well as reading, gardening, traveling and experiencing new cultures. I earned my Master's in Psychology at Boston University. I completed my one-year residency internship at the University of Maine's Counseling Center and obtained my Ph.D. in Counseling Psychology from Texas Woman's University. My doctoral research has centered on relational dynamics and attitudes towards non-normative relationship styles such as polyamory. In my clinical work I have provided individual, group, and family therapy as well as outreach and crisis services at university counseling centers at Texas Woman's University and the University of Maine. I have also worked in a community agency setting providing both therapeutic and assessment services.