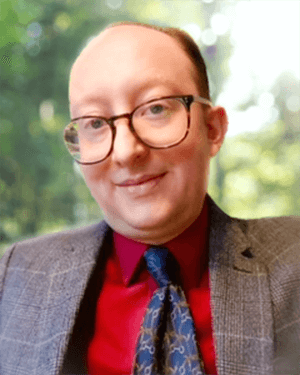 Ruben Fineron, LPC, LCDC
Licensed Professional Counselor
Pronouns: He/Him/His
Practice Philosophy
There are times in life when we feel at a standstill, and it can feel challenging to navigate through these difficulties. Mental health therapy offers a wonderful opportunity to foster emotional and spiritual growth. The best approach for this to happen is to create a strong therapeutic relationship built on trust, respect, and a non-judgmental demeanor. It is my goal to listen with empathy and use facilitation to help guide clients to gain a better understanding of patterns which have created stress and psychological blockages in their lives. In our therapeutic alliance, I will strive to support you in building self-understanding, increase feelings of self-worth, and exploring the deepest parts of themselves.   
Therapeutic Approach
When working with clients my therapeutic approach is collaborative in nature as I use several different modalities such as humanistic, cognitive, behavioral, and integrative therapy. In my clinical experience clients respond favorably to a well-tailored therapeutic intervention to assist them in exploring the deepest parts of themselves as I often include mindfulness, art therapy, and cognitive exercises to help clients manage their feelings and thought processes to promote healing. I have worked with people from diverse backgrounds to include culture, ethnicity, age, gender identity, race, religion, sexual orientation, and socioeconomic status. I utilize a cultural framework in my practice and recognize the importance of how our cultural experiences shape our world view. It is my pleasure to work with you on your path towards emotional and spiritual wellness.
Specialties
I treat adults who are experiencing difficulties with self-esteem, addiction, interpersonal relationships, stress management, anxiety, depression, and life transitions which bring about adjustment issues such as divorce, past trauma, career changes, job loss, new relationship, and infidelity.
Background
I was born and raised in El Paso, Texas where I received my bachelor's degree in social work and a master's degree in Guidance and Counseling from the University of Texas at El Paso with Chi Sigma Iota Honors. I am currently in my final year of completing my Doctorate degree in Clinical Psychology from California Southern University Psy.D. I will begin the Predoctoral Internship with Deep Eddy Psychotherapy. In my free time, I enjoy practicing mindfulness, swimming, hiking, reading, poetry, journaling, watching foreign films, dining out, cooking, and attending cultural events.