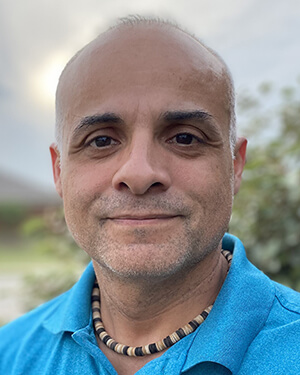 Richard Orona, LPC
Licensed Professional Counselor
Pronouns: he/him/his
About Me
I think people are stronger than they think they are.  Unfortunately, some people have just never learned that or forget this when confronted with challenging situations.  Counseling provides the opportunity for people to uncover their own strength in a very real way.  My years of experience have allowed me to help others focus on what is important in life and find their strength.
Therapy is an opportunity for exploration.  I look forward to helping people better understand themselves and their relationships better.  Sometimes it is not always easy to see the different influences that have shaped our outlook and actions, and this is where counseling can help provide some wonderful insights.  I look forward to working with you to find your insights on this journey.
My Approach
My approach to counseling involves assessing a person's circumstances and working together to create a plan for goals.  With these goals, we can focus on altering the areas of life that are creating challenges where it is possible or changing how someone looks at the situation where the problem cannot be changed.  The techniques and strategies that are used in counseling are selected to help the person create their most optimal life.
The most effective approach I use is a combination of Cognitive Behavioral Therapy (CBT) and Solution Focused Therapy.  It is important to A) focus on finding solutions to the concerns that are creating difficulties and B) help people find and change the thought processes guiding the problematic behavior. If thought processes are altered then the new behavior is not far behind.
My Areas of Interest and Specialties:
· Relationships: Get a better understanding of your relationship behaviors and strategies to improve your relationship.
· Anxiety:  Excessive worry and the internal body changes can be changed.  Learn how to rework and limit how anxiety impacts your life.  Find strategies to alter how PTSD response, generalized anxiety, phobias, and social anxiety.
· Attachment:  Do you know what your attachment style is?  How we engage, connect, bond, and even experience the emotions of others falls under the umbrella of attachment.
· Depression:  Explore factors that are creating these intense feelings.  We can sort through trigger and develop a plan for change.     
· Stress management:  Stress can "wear and tear" away at our bodies.  Learn methods to reduce stress and manage the power of stress on your body, mind, and relationships.