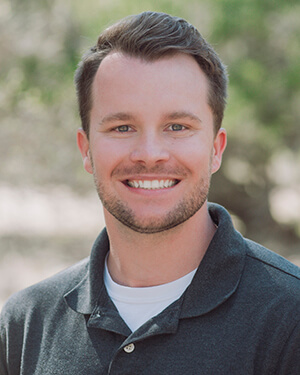 Peyton Jones, PsyD
Licensed Psychologist
Pronouns: he/him/his
Hello!
I'm thrilled you're interested in seeing how therapy can help you reach your goals. Whether it's your first time engaging in therapy or getting reconnected with services, finding a therapist you click with can often feel overwhelming and challenging. I hope this page can give you a better sense of who I am to aid your search in finding a provider.
Practice Philosophy
I understand that sharing your story, asking for help, and taking steps toward positive growth is not always a comfortable process, and it is one that looks different for everyone. I see it as my role to provide a space where you feel safe to engage in self-exploration and identify the changes you wish to see in your life. Therefore, the approach I take is flexible – individually tailored to meet you wherever you are and help you successfully achieve your goals.
My therapeutic approach integrates relational cultural therapy with dialectical behavioral, emotion-focused, and interpersonal techniques. Generally, what this means is that I help clients explore how their relationships with other people and larger societal structures have shaped who they are and how their current struggles have developed. By providing an empowering and authentic environment to confront difficult emotions, set boundaries with oneself and others, and better understand one's patterns of behavior, I believe that people can make lasting, meaningful change. Additionally, I believe the therapeutic relationship is paramount to successful therapy. I enjoy getting to know my clients' personal interests, hobbies, and humor, and I strive to make therapy as conversational and fun as possible.  My therapeutic style is characterized by warmth, empathy, humor, and a caring yet direct approach. My aim is to craft an inclusive and affirming space where you can be authentic with your personality and intersecting identities.
I hold strong interest in concerns related to disabilities and racial, sexual, and gender minority identities. I am personally and professionally dedicated to social justice and strive to provide culturally affirming therapy to my clients. I provide individual therapy for adults and teens, relationship therapy, group therapy, and psychological assessment.
Relationship and Sex Therapy
I view interpersonal relationships as the most important part of the human experience, and sometimes people need help maintaining their relationships. Whether you are struggling with a romantic partner(s), family member, or friend/colleague, I can help you understand what is working and not working in your relationship, learn new skills for communicating and handling problems, and regain enjoyment and satisfaction. I have completed Level 1 and Level 2 training in Gottman Method Couples Therapy which I integrate with emotion-focused couples therapy (EFCT). Many of the partners I've worked with are troubled by self-doubt, questioning their level of commitment, and/or are thinking about leaving the relationship. I can assist you and your partner(s) in your journey to create the kind of relationship that makes you happier and more fulfilled.
Along with helping clients develop satisfying relationships, I have a passion for helping clients improve their sex lives. Sex is a natural, beautiful, and pleasurable aspect of life but society has made it a taboo subject veiled in shame. Whether you've had long-standing sexual difficulties or have only recently noticed some trouble, I can help you explore the underlying issues in a judgment-free, validating environment. I have experience working with arousal concerns, erectile dysfunction, difficulty with premature or delayed orgasm, genito-pelvic pain/penetration disorder, sexually transmitted infections (STIs), sex-related shame, lack of intimacy within relationships, fetishes/BDSM/kink, and recovering from sexual trauma. I value providing sex therapy in an environment of comfort, sensitivity, and safety, and I honor the vulnerability it takes to seek help with these concerns.
LGBTQIA Issues, Gender, and Sexuality
As a proud member of the queer community, I enjoy working with gender and sexual minority individuals. I have a strong passion for cultivating a safe atmosphere for clients who may be questioning and exploring their sexual or gender identity and for folx who are seeking a queer-affirming therapist. I have experience working with concerns including the coming out process, HIV and other STIs, interpersonal or family trauma, relationship concerns, transitioning, and gender and sexual fluidity. Additionally, I have specialized training and experience working with individuals who engage in consensually non-monogamous relationships, fetishes, and BDSM/kink. My identity as a gay man often helps me connect with gender and sexual minorities yet I respect the inherent differences between me and my clients.
Additional Areas of Clinical Focus
Anxiety and Stress Management
Assessment/Testing
Borderline Personality Disorder
Depression
Family Therapy
Identity Development
Men and Masculinity
Mindfulness
Obsessive-Compulsive Disorder
Phobias
Shame and Resilience
Trauma
Background
I grew up in a small, rural town in Midwest Ohio. I attended Wright State University in Dayton, Ohio and earned my Bachelor of Science in Psychology, with a concentration in behavioral neuroscience. I went on to earn my Master of Psychology and Doctor of Psychology in Clinical Psychology from the Wright State University School of Professional Psychology. My doctoral research focused on improving psychological assessment for transgender and non-binary individuals, healthcare disparities for consensually non-monogamous individuals, and relationship satisfaction for individuals who engage in BDSM/kink. I have provided therapy services at university counseling centers, community mental health clinics, and private practices. In my spare time, I enjoy listening to live music, training for triathlons, exploring new restaurants and breweries, cooking delicious food and hosting dinners, spending time on or near the water, and snuggling with my cat. Additionally, I'm an avid sci-fi/fantasy/horror nerd with a passion for all things spooky and supernatural.