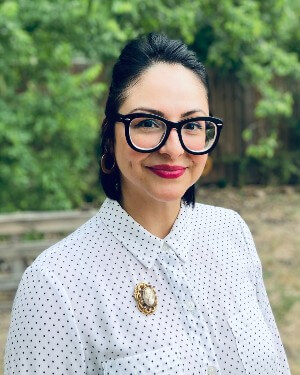 Patty Viscaino, LPC, NCC
Licensed Professional Counselor
Pronouns: She/Her/Hers
"Even injustice has it's good points. It gives me the  challenge of being as happy as I can in an unfair  world." 

— Albert Ellis
In a current world of uncertainty, emotions are running high, mental health is being pressed, and hopelessness is running wild; we are our own solution. Thank you for visiting my page! Below you will find a few things about me and my background.
Who I am
My name is Patricia Viscaino, but you can call me  Patty! Born and raised in Texas, one would think I'd be  the outdoorsy type, but I am far from it. On my days  off, I allow myself to completely unwind and become  one with the couch! I am a show binge watcher, so  naturally my family and pets are too! 
Education and Certifications:
BA of Psychology

The University of Texas at San Antonio 

MS in Clinical Mental Health Counseling 

National Board of Certified Counselors

NCC American Counseling Association
How I work
Treatment plans will always be tailored to each  individual through the collaboration between clinician  and client. How else can therapy work without a strong  foundation between client and counselor?! I believe  Person centered therapy is at the forefront of  counseling due to the fact that humans possess an  inbuilt disposition for fulfillment, growth, and  acceptance. Another therapeutic approach I work with  are the cognition-based therapies, rational emotive  behavior therapy and cognitive behavioral therapy.  Cognition is a fundamental element of humanity.  Distorted perceptions of reality can hinder our growth,  thus creating maladaptive behaviors; which I love to  challenge.
Areas of Focus
Specialties 
Domestic Violence

Self Esteem 

Relationship Issues Issues 

Addiction 

Alcohol Use 

Anger Management

Anxiety 

Codependency 

Coping Skills 

Depression 

Domestic Abuse

Grief 

Life Transitions

Marital and Premarital

Peer Relationships

Pregnancy, Postpartum

Sexual Abuse 

Stress 

Substance Use 

Trauma and PTSD

Women's Issues Sexuality

Bisexual 

LGBTQ+

Lesbian
I will promote a place of non-judgment, unbiased,  supportive, encouraging, healthy, professional  guidance to the best of my abilities. Just come as you  are, whoever that might be! See you soon.