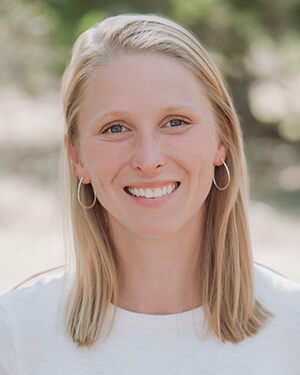 Owen O'Brien, LCSW
Licensed Clinical Social Worker
Pronouns: she/her/hers
Practice Philosophy
My approach with clients is relational, emotion-focused, and personalized. My goal is to create a secure, therapeutic relationship in which you can explore all parts of yourself, including your fear, shame, anger, joy, sexuality, identity, and longing. I believe that you are the expert on yourself, and I, as the therapist, simply guide you in addressing your concerns and fulfilling your potential. Therapy is not about becoming "not depressed, not anxious, and not lonely" but rather about becoming happy, fulfilled, engaged, and connected. Therapy, like life, is often a dance between acceptance and change. In our work together, my clients often discover that developing self-acceptance and compassion paradoxically catalyzes the lasting changes they have wanted in their lives. I take a holistic and individualized approach with each client, utilizing coherence therapy, mindfulness, neuropsychology, and various interpersonal, experiential, and emotion-focused therapies. Personality-wise, I am warm, empathic, playful, and curious.
Relationships & Communication
Humans are deeply social creatures who often feel the pain of loneliness and struggling relationships. Through therapy, clients can learn to create and maintain meaningful, satisfying relationships in friendships, family, and romance. As a Certified Group Therapist, I take the power of relationships seriously and facilitate interpersonal process groups in which clients can practice forming the types of relationships they want in outside life. They learn to set boundaries, navigate conflict, give and receive feedback, and share their authentic needs and emotions with one another. The result is a deeply connected, supportive group with members who translate their interpersonal improvements into outside relationships.
Crisis Situations
As a former crisis social worker, I have extensive experience de-escalating crises, such as suicidal thoughts, trauma, unexpected loss of a loved ones, a job, or a home, sexual assault, and thoughts of hurting others. With clients in crisis, I typically utilize an empathetic, present-oriented, and solutions-focused approach such as motivational interviewing, helping clients identify immediate steps that they can take to gain stability and rebuild their lives. Traumas, such as sexual assault, can leave lasting scars, the depth of which is greatly affected by early intervention. Even if the sexual assault or traumatic experience was many years ago, however, good therapy can help you diminish its impact.
Person in Environment
We are all deeply affected by our environments. Our families, our workplaces, our communities, and societal messaging all impact our well-being and ability to thrive. As a social worker, I am trained on the power of these influences.  I am a believer in the Health at Every Size movement and intuitive eating philosophies and passionately want humankind to have a work-life balance that allows for more rest, connection, and play. I am committed to lifelong work to undo my own implicit biases and engage in allyship in the areas of race, disability, LGBTQ2IA+, neurodivergence, mental health and trauma, SES, body size, and more. I believe that if we are able to dismantle bias and harmful systems on a large scale, people will no longer have to fight the societal current to thrive physically, emotionally, and spiritually but will rather be paddling downstream, more easily embracing peace, health, and connectedness.
Other Areas of Clinical Experience
Existential issues & spirituality; Bipolar Disorder, OCD, sexual assault, motivational interviewing; etc.
Background
I am a Licensed Clinical Social Worker who specializes in helping individuals unearth their authentic selves, form fulfilling relationships, and build lives deeply worth living. I obtained my Bachelor's degree at UT Austin in Psychology and Plan II Honors, graduating with high honors, and earned my Masters of Social Work at Tulane University, where I was selected for the Leanne Joy Knot Award for Determination, Patience, Understanding, Caring, Adaptability, and Hard Work. I have worked as a consultant, case manager, college counselor, psychosocial trainer, therapist, and writer. I spent several years serving as a Crisis Social Worker on Travis County's Mobile Crisis Outreach Team, where I de-escalated mental health crises and helped individuals improve their lives by empowering them to make enduring changes. In my free time, I enjoy rock climbing, hiking with my dog Simba, reading (and listening to!) books, going on adventures with my husband and friends, and volunteering for Explore Austin as an adventure and leadership mentor for Austin youth.