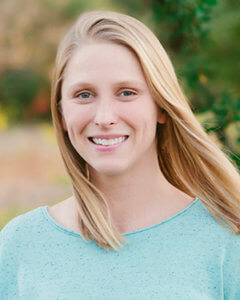 Licensed Clinical Social Worker
Clinical Director
Practice Philosophy
My approach with clients is strengths-based and person-centered. I believe that you are the expert on your life, struggles, and goals, and I, as the therapist, simply guide you in addressing your concerns, finding motivation, and fulfilling your potential. Each person has a multitude of strengths. Therapy is not about becoming "not depressed, not anxious, and not lonely" but rather about becoming happy, fulfilled, engaged, and connected. Therapy, like life, is often a dance between acceptance and change. In our work together, my clients often discover that developing self-love and acceptance paradoxically catalyzes the lasting changes they have wanted in their lives and ends procrastination. I take a holistic and individualized approach with each client, utilizing motivational interviewing, mindfulness, cognitive-behavioral therapy (CBT), positive psychology, solution-focused therapy, neuropsychology, cognitive therapy, and other evidence-based techniques, depending upon the preferences and goals of each client.
Specialties
Happiness, Motivation, Procrastination, & Quality of Life
What is a life well lived? How do we find meaning in failure and hardship? What is your purpose? I am experienced in helping clients move from floundering, frozen with procrastination, to thriving and full of motivation using evidence-based and neurologically-informed positive psychology principles, CBT, and motivational interviewing. I guide clients using the latest neurological research to rewire their brains for fulfillment, motivation, and peace.
Holistic Health
Our emotional state and past experiences so often influence our physical well-being and vice versa. By helping clients improve their health in any sphere, they often enjoy concurrent benefits in the other. I am studied and experienced in helping people establish positive nutrition, sleep, and fitness habits, develop healthy relationships with food, and achieve lasting weight loss or weight gain.Working towards these goals in a supportive, therapeutic setting also allows for a deeper exploration of any issues that may be interfering with progress, motivation, or maintenance. Often procrastination or lack of motivation holds us back from a lifestyle that supports a healthy body. Many forms of addiction harm our bodies as well as our emotional lives and relationships. From smoking to alcoholism, to food or television, addiction can overtake our lives and happiness.
Relationships & Communication
Humans are deeply social creatures who often feel the pain of loneliness and struggling relationships. Through therapy, clients can learn to create and maintain meaningful, satisfying relationships in friendships, family, and romance.
Anxiety, OCD, & Depression
Anxiety and OCD often stems from a preoccupation with the future or what might happen, whereas depression can result from rumination on the past or what has happened. By entering the now using mindfulness techniques and addressing unhelpful thoughts using Cognitive-Behavioral Therapy (CBT) and Cognitive Therapy, clients can cultivate a lasting foundation of calm and contentment. When OCD torments your mind and takes you away from living your life fully, care and mindfulness can help your brain let go.  I work with a variety of forms of anxiety in addition to OCD and have special expertise in helping clients reduce — and often eliminate — panic attacks through CBT.
Young Adults, Adolescents, and Parents
I have extensive experience working with young people, including adolescents, emerging adults, and young professionals. I am extremely passionate about helping these clients smoothly navigate times of life transition, explore their identity, and make important life decisions, whether through CBT or more depth work. I value the creativity and sense of possibility that youth brings to therapy and am honored to partner with them in their growth process. With adolescent and teenage clients, we can involve parents and other family members at appropriate intervals. I am trained in the Love and Logic parenting curriculum and am happy to use this modality with parents and other caregivers who are endeavoring to strike a balance between setting limits and showing compassion.
Crisis Situations
As a former crisis social worker, I have extensive experience de-escalating crises, such as suicidal thoughts, trauma, unexpected loss of a loved ones, a job, or a home, sexual assault, and thoughts of hurting others. With clients in crisis, I typically utilize an empathetic, present-oriented, and solutions-focused approach such as CBT, motivational interviewing and cognitive therapy, helping clients identify immediate steps that they can take to gain stability and rebuild their lives. Traumas, such as sexual assault, can leave lasting scars, the depth of which is greatly affected by early intervention. Even if the sexual assault or traumatic experience that happened to you was many years ago, however, good therapy can help you heal its impact.
Motivational Interviewing & CBT for Addiction, Decision-Making & Change
How exciting it is to work with individuals who are considering making a change or want to find motivation or end procrastination or addiction! I feel honored to stand at the fork in the road with each client, weighing the pros and cons of potential paths. Drawing on extensive training in motivational interviewing, I help people resolve their natural ambivalence about particular changes or addiction so that they can confidently move forward with their lives. I can also offer support and motivation once clients have made their decisions, helping them replace procrastination or addiction with positive habits to solidify the desired change in their lives.
Other Areas of Clinical Experience
Existential issues & spirituality; emerging psychosis; Bipolar Disorder, OCD, sexual assault, motivational interviewing; etc. I am a proficient Spanish speaker if you prefer to work in Spanish.
Background
I am a Licensed Clinical Social Worker who specializes in helping individuals grow and make lasting change. I obtained my Bachelor's degree at UT Austin in Psychology and Plan II Honors, graduating with high honors, and earned my Masters of Social Work at Tulane University, where I was selected for the Leanne Joy Knot Award for Determination, Patience, Understanding, Caring, Adaptability, and Hard Work. I have worked as a consultant, case manager, college counselor, psychosocial trainer, therapist, and writer. I spent several years serving as a Crisis Social Worker on Travis County's Mobile Crisis Outreach Team, where I de-escalated mental health crises and helped individuals improve their lives by empowering them to make enduring changes. In my free time, I enjoy practicing yoga, hiking with my dog, reading (and listening to!) books, rock climbing, going on adventures with my fiancee and friends, and volunteering for Explore Austin as an adventure and leadership mentor for Austin youth.