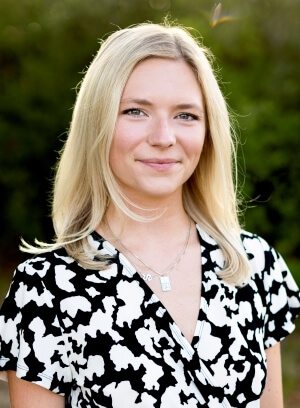 Olivia Trone, Psy.D.
Supervised by:
Natalie Kretsch, Ph.D.
Pronouns: she/her/hers
Practice Philosophy
I value a holistic approach when working with clients, and I aim to co-create a space where we can walk through your personhood and experience together. In therapy, I utilize a blend of CBT, interpersonal, and psychodynamic intervention methods when best suited for my clients, taking into consideration their specific situation and goals. I seek to challenge my clients while also supporting them in a genuine and honest manner. I tend to focus on strengths building, mindfulness, insight-building, and aiding recognition of maladaptive patterns as a means to transform your experience. As I settle into my professional identity as a psychologist, I hope to integrate more playful and creative interventions inspired by somatic bodies of research and Jungian ideas. Through these avenues, I hope to help you restore control and comfort in many areas of your life.
Professional Interests/Experience
Individual Counseling
College/Student Counseling
Yoga/Meditation/Breathwork
Narrative/Storytelling
Trauma
Depression
Anxiety
Social Anxiety
Identity development
Spiritual Development
Creativity and art
Empowerment
Trainings, Certifications, and Research Interests
I earned my RYT-200 in 2017 through the Yoga Alliance, and as a yoga instructor I hope to provide my students with the means to finding a deeper understanding of the self through practice and connection to one's physical body. My goal is to create a safe, client-centered space for all of my clients and to provide them with resources and recommendations in order to help them achieve their goals. I have successfully defended my dissertation, which studied the impact of a yoga routine on individuals with high levels of traumatic stress. I hope to continue researching the psychological benefits of yoga, meditation, and breath work throughout my career. 
About Me
I earned my Masters in Clinical Psychology in 2019 from Midwestern University and my doctorate in Clinical Psychology in September of 2022.  During my graduate experience, I gained over 4 years of therapeutic experience. I have had the privilege of offering psychotherapy to individuals, couples, and families across the lifespan, with various mental health issues and life circumstances.