Nina Beamish, LPC-Associate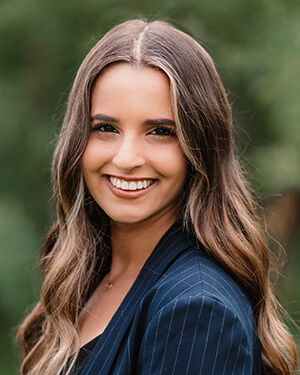 Nina Beamish, LPC-A
Licensed Professional Counselor – Associate
Supervised by:
Latifa Ward, LPC-S
Pronouns: she/her/hers
Thank you for visiting my profile! I am honored to be considered to work with you! My name is Nina Beamish and I am a Licensed Professional Counselor Associate (LPC-A). I want to thank you for taking the time to carefully choose a therapist that is going to be best suited for your specific and unique needs. Choosing to invest in yourself, your mental health, and overall well-being is the BEST way to care for yourself. You will NEVER regret it! I desire to help walk alongside YOU to help YOU become the best version of yourself. I hope my page can serve as a guide to provide insight into my therapeutic style and help determine if I might be a good fit for you.
My Approach
As a clinician, I believe that the therapeutic journey is a self-discovery process to learn, reflect, and heal from past experiences that have impacted the way you relate to yourself and to the world around you. My goal as a therapist is to create an "untouchable" space where clients can unashamedly be who they are and share openly. I understand that life can be extremely complex and incredibly difficult, and hope to provide a framework of compassion, empathy, and acceptance to whatever issue you may bring to our session. 
I desire to assist clients in facing their GIANTS with confidence and curiosity instead of judgment and guilt. I understand that sharing your pain with an initial stranger (me) is scary and can be super vulnerable. I promise I will do everything in my power to earn your trust in our sessions so that you can feel heard, seen, and deeply known. I believe trust in the therapeutic relationship is the MOST important part of promoting growth and healing in telling your OWN STORY. 
I hope to empower you to take control of your own story and rewrite the parts of your narrative that have been stolen from you. To accomplish all of these goals, I tend to operate out of a combination of therapeutic approaches such as: Client centered therapy, Cognitive Behavioral Therapy, Internal Family Systems, and Emotion Focused therapy to treat your individualized needs. I believe these approaches have helped me to help clients radically transform their lives
Clinical Experience + Interest
Anxiety

Depression

Attention Deficit Hyperactivity Disorder (ADHD)

Relationship Issues

Spiritual Issues (Faith based counseling)

Obsessive Compulsive Disorder (OCD)

Self-Esteem/Self-Acceptance

Identity Exploration

Life Transitions

Trauma

Peer Relationships

Young Adults

Late Adolescence 

Middle Adulthood
A Bit About Me
I grew up in Illinois and have lived there most of my life. I will forever be a Midwest girl at heart but am thankful for the opportunity to invest in the mental health needs in Texas. Since I am new to Texas, I would LOVE any recommendations to visit any restaurants, coffee shops, hiking trails, and outdoor activities. I am so excited to be here and to serve the beautiful people in Texas! In my free time, I enjoy Zumba, going for walks, cooking/baking, drinking as much iced coffee as I can, reading, and aspiring one day to finally have a dog I can call my own!
Thanks for reading and making it this far! I hope to see you soon!
With love,
Nina Beamish