Nina Beamish, LPC-Associate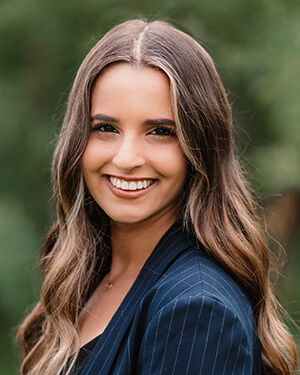 Nina Beamish, LPC-A
Licensed Professional Counselor – Associate
Supervised by:
Latifa Ward, LPC-S
Pronouns: she/her/hers
Hello!
"Hope cannot be bought but can only be borrowed from hopeful people." Dr. Buttman, a Wheaton College professor, said these profound and wise words to me and it rattled my world. As a therapist I understand the reality of just how broken the world that we live in is. So many of us are desperately seeking approval, healing, and sometimes just simple compassion from others. Some of us have undergone painful adverse experiences where it has left us feeling defeated, hurt, and perhaps deeply hopeless. Perhaps these adverse experiences have helped you grow. Perhaps they have challenged you, perhaps they have permanently changed you. Perhaps they have merely made you feel stuck, with no hopeful options or perspectives left.
Practice Philosophy
My desire is to help restore the hope that was once robbed from you. My favorite kinds of clients are individuals 18 and older. I want to empower you to tell your story. Your perspective for your own story is more important than anyone else's. I'm here to help you establish personal agency within the context of your life. I would love for you to borrow some of my hope for you. No one should live without hope.
Carrying hope for those whose hope has been stolen gives me the greatest joy.
Some things to note about me are… I have a big heart for dogs and hope to have one of my own one day. Being biracial, I have a passionate love for diverse cultures. I have been to Israel, Russia, Nicaragua, Mexico, New Zealand, and Brazil. Also, I love to dance. Any song with a popping beat you can expect me to be dancing hard.
I also really love people. My philosophy in life is "always be kind, always care, and always be intentional with others." I think the best way you can help someone is by sitting with them and listening to the meaning behind their words.