Mellissa Tong, Psy.D., DTCM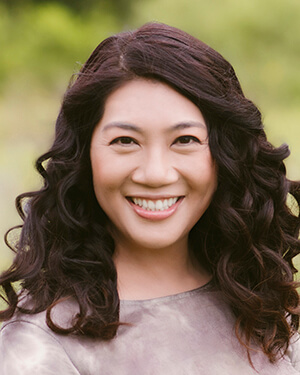 Mellissa Tong, Psy.D., DTCM
Licensed Psychologist
Practice Philosophy
My desire has always been to leave people better than I find them.  As research in the field of mind-body medicine is finding, emotions and thought patterns can contribute to imbalances within people's minds and bodies. The beliefs you hold about yourself and the world, your emotions, your memories, and your habits all affect health outcomes.  I will work hard with you to uncover what has caused stagnation or obstacles in your life and to bring back balance.  While we know that there is no growth without some pain, sometimes we cycle through iterations of unproductive pain, which results in a loss of vitality and joy in our lives.  Together we will work to identify ways you may be spending your energy unproductively, and find a path that emerges through productive pain into new life.
Areas of Interest/Specialties
Stress & The Human Condition
We as a people are all subsisting on some level.  The world has been plummeting into increased chaos stemming from technological surges, environmental assaults, systemic uncertainties, and injustices, all creating rising demands in our daily lives. Many are struggling under the weight of it all.  Insecurity, anxiety, disconnection, loneliness, isolation, disappointment, depression, resentment, anger, frustration, betrayal, grief, despair, and loss – it can all be overwhelming, but it does not need to be.  Together, we can find compassionate responses to the human condition.
Holistic Health
As a Traditional Chinese Medicine doctor, I investigate patterns in people's physical health, and as a psychologist, I look for patterns in people's mental health.  I like to work deeply to discover what mind-body connections are causing health and disease in order to address the powerful interactions of a person's biology, psychology, and social spheres to bring about congruence and integration.
Relationship With Self
The greatest investment you can ever make is in yourself.  I firmly believe your strong, loving, aware relationship with yourself is paramount to your success in life.
The Johari window is a 4 quadrant grid:
These quadrants help us to map ourselves by understanding self-awareness and the human interaction that results from our personal self-awareness. We will work to increase the size of the public self, while diminishing the blind and secret selves.  By helping clients explore, become acquainted with, and accept the under-layers of themselves, we can also diminish the size of the unconscious self.
Couples & Families
For the complex journeys of couplehood, I utilize Symbis Pre-Marital Assessment to help couples start off well and to identify any issues that may present challenges down the road.  I specialize in Gottman Method Couples Therapy for difficult gridlocks or for simple finetuning of relationships.  There is always more to learn in how to better love your partner!  Object Relations Family Therapy is my framework in working with families.  Of special importance to me is creating harmony in blended families.
Adolescents, Young Adults, & Parents
Transitions and societal expectations of adolescents and young adults can make for an overwhelming and confusing time. From independence, identity issues, possibilities for the future, and intimate relationships, there is a lot to sort out. I am passionate about working with this age group, using both therapy and psychoeducation to teach young adults practical life skills, and work with their parents to help cope in the hard times and smooth the path of transition and development.
Life Coaching
If we did all the things we are capable of, we would literally astound ourselves.

– Thomas A. Edison
This is where we get after it! Results and breakthroughs. Employing positive psychology and a strength-based  approach, we will focus on goal setting and optimizing performance and wellbeing.
Other Areas of Clinical Experience
Existential issues & spirituality; I am trained in EMDR, Sand Tray Therapy, and Clinical Hypnosis as gentle approaches to trauma resolution; I offer consultations on change management in organizations and businesses.
Background
I received my Bachelor's degree in Business from the University of British Columbia, a Doctorate in Traditional Chinese Medicine at the International College of Traditional Chinese Medicine, and a Master's and Doctorate in Clinical Psychology from Northwest University. Going back to school after running my private Traditional Medicine practice for close to a decade has helped me gather all the tools I needed to heal on a much more comprehensive level – physically, mentally, emotionally, culturally, socially, and spiritually. My experiences as a healer caused me to delve much more deeply into the psycho-emotional roots of disease in order to heal one as a whole being.
Some of my experience highlights have included:
Somatic experiences that reveal mental health processes such as backpain, headaches, migraines, muscle tension, panic, sleep issues, digestive problems, acute and chronic pain, cancer
Rehabilitation psychology, adjustment and recovery after injury, and chronic pain management
Military vets and active staff with TBI and PTSD
Over my many years of serving and walking alongside clients, there has not been a day I've ceased to be amazed by the places we go and the freedom we can find.  Come join me in this thrilling journey!
A bit about me:  I've lived mostly on the West Coast, with a stint in the Midwest, and am now the farthest south I've ever been!  I can be found dancing or doing pottery, cooking some new dish, hiking with my doggo, traveling, or reading a good book!