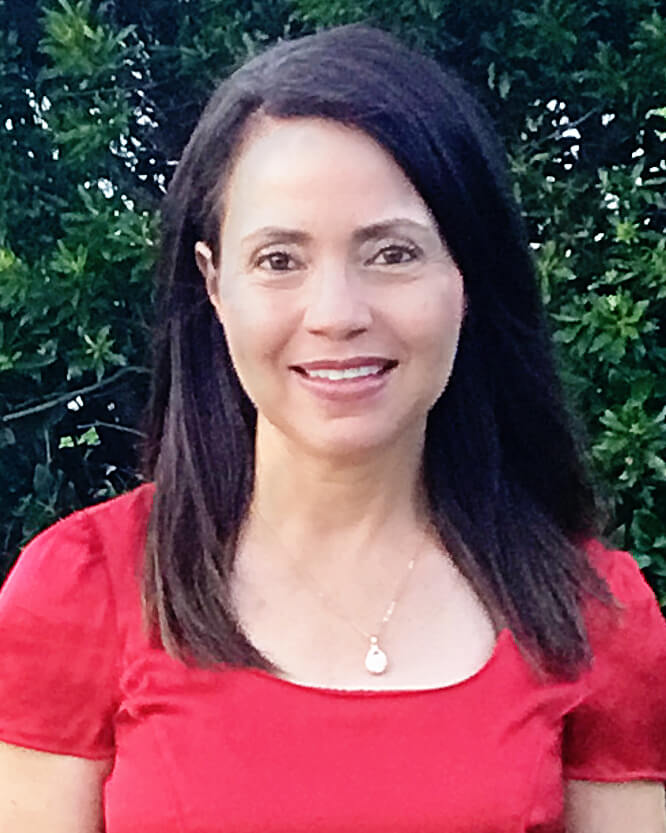 Maria Salcido, LMFT
Licensed Marriage Family Therapist
Pronouns: she/her/hers
About Me
Hello! My name is Maria Salcido. I was born in Mexico and I am bilingual. I have been living in the United States for about 30 years. I have a Master's and Post-Master's in the same area, Marriage and Family Therapy. I am passionate about helping clients to live in healthy relationships. I believe that we are happier if we have meaningful connections with our loved ones and that when one family member experiences challenges the effects may resonate through the whole family system.
I know there are so many excellent therapists at Deep Eddy that choosing one can be stressful, but at the end of the day that is a good problem to have! My approach as a therapist is heavily influenced by my background, both personal and professional, so I am going to share some about me below. I hope it helps you get to know me a little bit.
Therapeutic Approach
I believe that our early childhood experiences influence who we are, for better or for worse. I grew up in a family where, just like in many Mexican families, the parents usually provide the baby with consistent affection and loving touch, but as the child is growing up the touch decreases or just stops. Through generations my family had developed this unhealthy pattern of not expressing their emotions and not expressing any affection through touch to the growing child. Thus, I became determined to help families to stop these unhealthy patterns and much more. My childhood experiences now play a huge part in my desire to help parents to raise emotionally healthy children.
I have had the honor of helping families with children ages 0 to 18 through many different programs, including ones aimed at families with a baby in the Neonatal Intensive Care Unit (NICU), supporting mothers dealing with postpartum depression and difficulties with bonding, helping parents adjust to having a child with special needs, or supporting them in their grief when there was the unfortunate event of the loss. Additionally, I provided family therapy in an Early Head Start, Head Start, and elementary school. I have also conducted a virtual support group for parents whose children were sexually abused and parents who had a history of being sexually abused. Furthermore, I co-facilitated a parenting group called "Changing Families," a psychoeducation program for parents in the process of divorce. I am a certified adoption therapist and I have been assisting adoptive families with issues related to grief, attachment, or trauma.
My interest in supporting clients enduring chronic illness also is influence by my family and cultural values regarding caring for the sick. My father passed away, and he was affected by chronic illness. I had the sense that he was feeling isolated.
In my previous job as a cancer counselor, I had the opportunity to help patients at the St Luke's Hospital in Milwaukee that were suffering from chronic illness, just like my father. During these sensitive times for the patients and the patients' families, I helped them to improve their sense of self-compassion and cope in a healthy way with their emotions related to anxiety, depression, stress and end of life issues; Most importantly, I helped them to have more meaningful connections with their loved ones when that was part of their need.
As a final note, I have a special interest in providing support for parents of LGBT children.
Areas of Expertise
Helping couples with marital distress
Parenting
Adoption
Grief
Chronic Illness
Anxiety
Depression