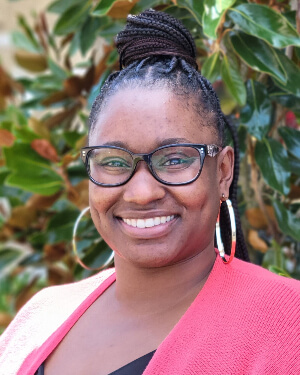 Lisa Eiland, LCSW-S
Licensed Clinical Social Worker-Supervisor
Pronouns: she/her/hers
"There is no greater agony than bearing an untold story inside you"

—

Maya Angelou
Practice Philosophy
I believe that when working with clients there are times when one approach may work beautifully and other times where it doesn't quite fit, therefore, another modality is utilized and is extremely beneficial. I utilize an integrated eclectic therapeutic model with a foundation in Strengths-based, Person centered, TF-CBT, Solution Focused, and Multicultural psychotherapy techniques and interventions. It is my privilege to ensure that every story is told in its' own unique way. My focus when working with people who have had traumatic experiences, challenging life stressors, and difficulty adjusting to life's circumstances/transitions is to instill hope and bring healing to peoples' lives. To provide an open, and safe space so they feel comfortable to share their story. To ensure that the people I work with feel welcomed and that they have the freedom to be themselves. Helping people find the strength within themselves to confront their challenges, to provide them with perspective and the skills needed to change their perception is paramount.  I work with clients to find peace in who they are, and healing with the things they have experienced. Make no mistake embarking on the journey to heal, to be better holistically is hard work. But I have faith that we can get through it together.
Trauma (Complex Childhood Trauma, Intergenerational Trauma, Racial Trauma, and PTSD)

Grief &

Bereavement

Life Transitions

& Adjustments

Domestic Violence

C

ultural

& Ethnic

Issues

Anxiety

,

Depression

& other mood disorders

Family Unit & Dynamics

LGBTQIA+ Issues

Gender & Sexuality

Empowerment & Self Esteem

Impulse/ODD/Conduct

Children and Adolescent

Women's Issues
About Me
I am originally from Chicago, Illinois. I attended Illinois State University for my undergrad where I obtained my bachelor's in political science and Sociology. I acquired my MSW from Aurora University. I currently reside in Houston, Texas with my fiancé and our two-year-old son. I have spent the last nine years working with children and families in the school setting, outpatient, group homes, and survivors of domestic violence. I love a good boxing match and basketball. Something that keeps me grounded is writing. I enjoy writing short stories, poetry, and a good festival. I believe laughter is good for the soul. My humor is a cross between corny and twisted. I love good company and good food, you can't go wrong with either. For fun I enjoy spending time with my loved ones, being outdoors and traveling.