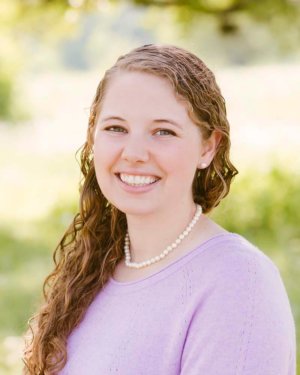 Licensed Clinical Social Worker
Practice Philosophy
My focus is on helping clients find clarity and hope in the face of emotional turmoil. I believe that all clients possess resilience and I facilitate personal growth through strengths-based, compassionate work. My goal is to help you identify behavioral and thought patterns that are perpetuating issues or keeping you from living a fulfilled life. Pulling from Narrative, Cognitive Behavioral, Mindfulness, and Behavioral modalities, I strive to collaborate on creating a clear pathway toward a healthier life.
Specialties
Feeling "Stuck"
Finding yourself in a place of doing the same things or feeling the same things over and over without being able to stop can create painful feelings of stagnation. I work with clients to fully explore behavioral, emotional, and interpersonal/familial patterns that perpetuate choices that feel inauthentic to the person you want to be. Getting un-stuck and finding new or clearer direction in your life is one of my ultimate goals in working with people.
Relationships
The powerful need for connection can cause emotional distress when it cannot be met or is met by unhealthy relationships. Whether you are feeling dissatisfied with your current romantic relationship, are preparing to be a healthy partner, or are looking for meaningful friendships, we will collaborate to create a pathway to fulfillment. Self -esteem, expectations, and control are core concepts that will be used to explore past patterns and future desires.
Caregivers
Being a primary caregiver for other people requires a significant amount of emotional support. Whether you are supporting a partner through physical or mental distress, caring for aging parents, or work within a helping profession, we can work together to process the stress, grief, guilt, and resentment that can all generate throughout the process of being a caretaker.
Boundaries
If you feel like you lose yourself in relationships, you spend a lot of time agreeing to things that you don't want to do, burning out at work or at home with increased regularity, or generally just experience life as being more about others than yourself, then we have some work to do! I work with people to help them regain or find for the first time their sense of a true, core self and support them in setting appropriate and sustainable boundaries to protect themselves from the stress of the world. Establishing space for yourself in the world is difficult and requires encouragement, validation, and direction. We will work together to find whatever boundaries are helpful in creating a life that is more meaningful, less stressful, and promotes healthy interdependence with others.
Background
I am a Licensed Clinical Social Worker who enjoys working with clients to help them achieve greater levels of success and fulfillment in their lives. I have a range of practice experience including work in outreach outpatient, partial hospitalization, intensive outpatient, and inpatient settings. I received my Bachelor's degree in Psychology with a Certificate in Developmental Disabilities and Human Services from the University of Massachusetts Amherst. I completed my graduate studies in Social Work at Tulane University School of Social Work and was honored with the Outstanding Academic Achievement Award. I have worked with individuals of all ages dealing with a wide array of life challenges. My social work background affords me knowledge of systems work and an understanding of individuals as a part of the environment in which they exist.