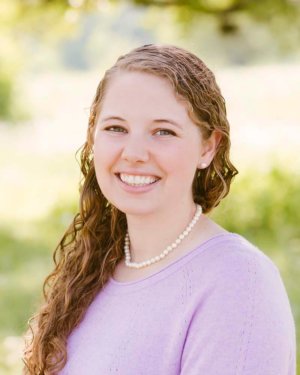 Licensed Clinical Social Worker
Practice Manager
Practice Philosophy
My focus is on helping clients find clarity and hope in the face of emotional turmoil. I believe that all clients possess resilience and I facilitate personal growth through strengths-based, compassionate work. My goal is to help you identify behavioral and thought patterns that are perpetuating issues or keeping you from living a fulfilled life. Pulling from Narrative, Cognitive Behavioral, Mindfulness, and Behavioral modalities, I strive to collaborate on creating a clear pathway toward a healthier life.
Specialties
Trauma
Working through and creating a life after trauma is a delicate process that requires compassionate support in a non-judgmental environment. No matter the nature, extent, or severity of your traumatic experiences, together we'll work to identify thoughts, beliefs, and memories that are preventing you from fully healing. I use components of Cognitive Processing Therapy and narrative techniques to address old wounds that are still impacting present day life.
Relationships
The powerful need for connection can cause emotional distress when it cannot be met or is met by unhealthy relationships. Whether you are feeling dissatisfied with your current romantic relationship, are preparing to be a healthy partner, or are looking for meaningful friendships, we will collaborate to create a pathway to fulfillment. Self esteem, expectations, and control are core concepts that will be used to explore past patterns and future desires.
Addictive and Compulsive Disorders
Understanding the interaction between mental health and addictive behaviors is key in creating lasting change. With addictive disorders we uncover conscious and subconscious needs being filled through external sources. I work closely with individuals working against an array of addictive or compulsive behaviors through understand urges, behavioral reinforcement, and possible healthy alternatives to undesirable coping methods.
Developmental Disorders
I received a Certificate in Developmental Disabilities and Human Services from The University of Massachusetts, Amherst. I have worked with children, teens, and adults with a range of cognitive, developmental, and behavioral disorders. I have experience educating parents on how to understand the needs of their children and to process the unique stressors that can be associated with parenting children with special needs.
Background
I am a Licensed Clinical Social Worker who enjoys working with clients to help them achieve greater levels of success and fulfillment in their lives. I have a range of practice experience including work in outreach outpatient, partial hospitalization, intensive outpatient, and inpatient settings. I received my Bachelor's degree in Psychology with a Certificate in Developmental Disabilities and Human Services from the University of Massachusetts Amherst. I completed my graduate studies in Social Work at Tulane University School of Social Work and was honored with the Outstanding Academic Achievement Award. I have worked with individuals of all ages dealing with a wide array of life challenges. I am comfortable working with children, teens, adults, couples, and families. My social work background affords me knowledge of systems work and an understanding of individuals as a part of the environment in which they exist.