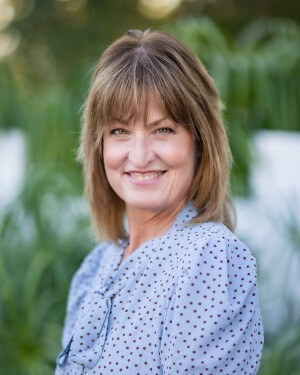 Libby Neal, MA, LPC
Licensed Professional Counselor
Pronouns: She/Her/Hers
Welcome!
Thank you for visiting my page. I am delighted to be of service to you and your loved ones.
My Areas of Clinical Specialty:
Eating Disorders

Trauma

PTSD

Substance Abuse

Depression

Attachment Disorders

Career Development after Recovery

Life Transitions During and after Recovery

Women and Addictions

Mother Daughter Relationships

Adolescents: peer pressure, self-harming, bullying

Military personnel, active or recently separated

High Profile Professionals
I am a Licensed Professional Counselor who brings twenty-five years of clinical experience working with eating disorders, substance abuse, trauma, depression, and anxiety in adolescents and adults. I have worked at every level of care including in-patient, residential and out-patient settings.
I earned a master's degree in Transpersonal Psychology, with a specialization in Art Therapy, from Naropa University, a school of Buddhist Psychology in Boulder Colorado. I then completed a two year post graduate training in Child Psychodynamic Psychotherapy, thru a conjoint program at Colorado Health Sciences Psychiatric Hospital and Denver Psychoanalytic Society. 
I am trained in evidence-based practices of EMDR, DBT, ACT, CBT as well as experiential modalities of Art Therapy, Mindfulness and Equine Psychotherapy.  The study of trauma suggests that the brain forges positive rewiring thru a combination of readiness for change, top-down learning and experiential interventions. Using a therapeutic mind body spirit model, clients can identify the function of self-defeating patterns, extinguish negative behaviors and make room for long term symptom reduction.
I have presented at national and international conferences with topics related to Eating Disorders, Substance Abuse, and Trauma. I have written thousands of pages of eating disorder curriculum as well as consulted on the movie Beaty Mark, a story about a therapists struggle with anorexia nervosa.
My Approach to Therapy:
My focus is relatively simple: symptom reduction; offer insight to the function of negative behaviors; support your value structure to create ease in your life. Therapeutic exploration often leads us to find meaning in even the most painful of self-harming behaviors. The next piece is to create new ways of being in relationships so that one feels confident about having a full range of experiences.
About Me:
I cherish life. I have long term recovery from an eating disorder and sobriety from alcohol. I have experienced plenty of loss from both of those diseases, but more importantly, I have an incredible, fulfilling life because of those experiences. I have three horses and two dogs, with whom I spend every waking hour outside of work. I am an avid plein-air landscape painter and can be found painting right outside of my horse trailer, after rodeos. I am a military brat, born in Bermuda. My father was a marine corps fighter pilot who took a job with Delta when I was six years old. As such, I grew up in the Dallas area when it was rural. I later spent 20 years in Colorado and 10 years in Arizona. Texas is my heart. Happily, I have been back home to beautiful Texas since 2018.