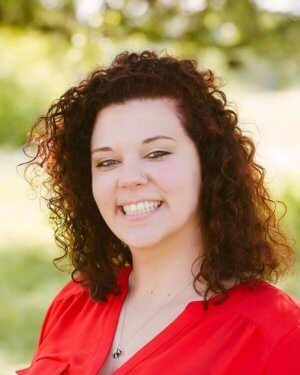 Lauren Mason, Psy.D.
EMDR/Trauma Specialty
Practice Philosophy
Everyone carries their own personal strengths and resiliencies that help them overcome adversity in life. My practice philosophy is trauma-informed and focuses on empowering others, identifying inner strengths, and using those strengths to cultivate a life worth living. Often when we experience adversities in life it can become difficult to connect with or trust others, and subsequently we may feel alone, discouraged, or like the "other" in the group. It is my belief that every human being deserves to be treated with respect, dignity, and feel as though they belong in life. Through the therapeutic relationship, it is my goal to empower clients, explore their connections with others, and to identify and address obstacles that are creating roadblocks to their success. My approach is integrative, holistic, and client-centered, and I am open to tailoring sessions to your unique needs.
Chronic Trauma
My passion as a psychotherapist is to help others heal from the detrimental effects of trauma by creating a safe space where we can learn to hold hope together and build on resilience. In my experience, trauma-work often brings up questions of identity and integrating experiences that have felt fragmented. Trauma can manifest in many different ways depending on the unique person and experience. Regardless of how trauma is manifesting, you are a survivor. You have resiliency and strength inside of you. For those who are interested, I am also trained in Eye Movement Desensitization and Reprocessing (EMDR) treatment, which is a highly effective and evidenced-based model of treatment for all forms of trauma.
Displacement and Relocation
Natural disasters, man-made disasters, and community trauma can force families to leave their homes in search of safety. Survivors are often faced with significant levels of loss and traumatic grief, which can be very difficult to overcome and may develop into existential questions. Through my experience working with refugees and internally displaced populations from around the world, I have developed a specialized area of interest in the effects of displacement and relocation on families. I am flexible and willing to discuss your specific needs and challenges with displacement and relocation in order to identify where I can benefit you most.
Domestic Violence
As many as 1 in 3 women and 1 in 4 men have experienced some form of physical violence by a partner in their lifetime. Domestic violence is unfortunately a common occurrence that is frequently not talked about as survivors can feel ashamed or isolated. It is important to know that you are not alone, and there is help for any type of situation. It is my goal to engage clients in safety planning, psychoeducation regarding the cycle of violence, and identify areas of improvement for their lives in a non-judgmental, supportive, and empowering environment.
Social Justice and Cultural Sensitivity
A large part of my philosophy and professional identity is rooted in social justice and cultural sensitivity. I am committed to the principles of human and civil rights in my professional work and I had the pleasure of working with clients from varying faiths and backgrounds around the world including the Middle East, Africa, the Caribbean, and Central and South America. It is my belief that cultural competency can never be achieved, but is a process that constantly unfolds over time. In my professional work, I aim to constantly develop my cultural sensitivity in a way that is inclusive and empathetic for all.
Background
For most of my life I have lived in the Atlanta, Georgia area. I attended college at Georgia State University where I majored in Anthropology and Psychology. Upon completing my undergraduate studies I moved to Boston, Massachusetts where I obtained my Masters and Doctor of Psychology degrees from William James College. My experience working in federally qualified health centers and community mental health agencies has given me a plethora of experience in cross-cultural work, crisis intervention, complex trauma, and social determinants of health. My dissertation research focused on children's long-term ability to cope and make meaning of their experiences 10 years after being displaced from Hurricane Katrina. When I am not at work I enjoy playing basketball, being in nature, spending time with my puppy, painting, and photography.