Keshav Rai Goud, Practicum Student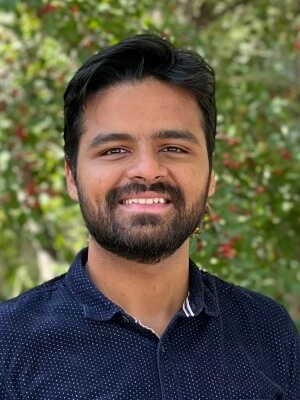 Keshav Rai Goud
Practicum Student
Supervised by: 
Steve Cheney, LPC
Pronouns:
he/him/his
Practice Philosophy
I believe therapy is a way of making us feel more at home with ourselves. It is a journey towards being more authentic with our own self, in our relationships, and with the community. Once we start exploring and accepting our real self, we also learn to see others for what they are and embrace them. This will be possible by accessing, understanding, and honoring our subjective experience—and the way it is impacted by our past and present interactions.
As your therapist, I will strive to support you to freely experience and express your own personal inner world and the ways in which it relates with the world around you. I hope to meet you in your world to collectively explore the themes that are significant to you. In the process, we will discover what these themes mean to you and traverse through the underlying patterns that shape your experience, while feeling connected with one's emotions. I will achieve this through synthesizing my theoretical orientations from the psychodynamic, existential, and process-oriented schools of thought.
My practice philosophy rests on the principles of inclusiveness, autonomy, and empowerment. While exploring your inner world, I will provide personalized support based on your own needs and preferences. I believe that my role as a therapist is to make you self-sustainable, such that after our period of engagement—however short or long—you can keep expanding your experiential horizons. Together, we will develop a common language for exploration of your psyche and beingness.
Selfhood and Self-image
Loneliness and belongingness
Anxiety and depression
Transitions
Relationships
Career-related issues
Existential issues
Hopelessness and Meaninglessness
I work with individuals, groups, and couples.
Background
I am a final year master's in Counselor Education student at the University of Texas at Austin who strives towards understanding and alleviating human suffering. Before moving to Austin for my graduate education, I was teaching courses on critical thinking, writing, leadership, and group dynamics to university students in India and Nigeria. Prior to that, I pursued a Master's in Liberal Studies with a concentration in psychology and philosophy and an undergraduate in engineering. On my journey from being an engineer to a therapist, I traversed the fields of social impact consulting, marketing, fundraising, behavioral science research, and sustainability. I spent the first half of 2022 providing counseling to students from UT's Moody College of Communication on career-related issues. I am a student member of the Austin Psychoanalytic and Austin Group Psychotherapy Society. 
When I am not busy exploring the depths of the existential vacuum, I can be found appreciating and capturing art around us in the form of photographs, writing and reciting poetry, backpacking, savoring cinema and music, practicing mindfulness and swimming post sunset.
I would be happy to chat with you if you have any questions or if you would like to explore working together!