Keiquantyana Bibbins, LPC, NCC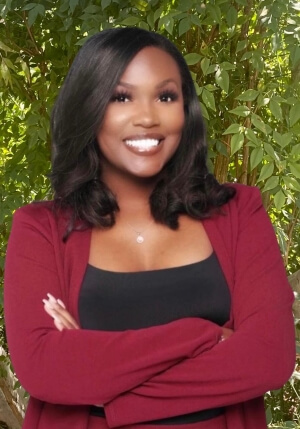 Keiquantyana Bibbins, LPC, NCC
Licensed Professional Counselor
National Certified Counselor
Pronouns: she/her/hers
Welcome!
My name is Keiquantyana Bibbins. I am a Licensed Professional Counselor. I graduated from LSU in 2016 with a Bachelor of Arts in Sociology. I received my Master of Arts in Clinical Mental Health Counseling from Southern University of Baton Rouge in 2019. I am also a Nationally Certified Counselor. I pride myself in my interpersonal skills and my ability to cultivate a safe, therapeutic, judgement free environment for clients to address vulnerable/uncomfortable situations. Growth is uncomfortable and challenging but necessary. I operate from an eclectic approach which means that therapy is individualized for each client based on their presenting and underlying issues.
My goal while treating you is to build a strong therapeutic relationship with each client and guide each client through the growth process. I am sure to create an environment free of judgement for each client and treat each client with dignity, respect, empathy and genuine concern. I hope to help guide each client along their journey to self-growth and healing.
I hope to get an opportunity to work with you to provide a dynamic therapeutic experience that guides you in challenging your perspective, learning healthy coping skills, becoming more emotionally regulated and learn tools to manage life's difficulties
Specialties
My specialties include but are not limited to: mental health issues, life struggles,emotional struggles, relationship issues, family conflicts, trauma and abuse, grief, intimacy-related issues, anger management, career difficulties, bipolar disorder, coping with life changes, substance abuse, depression, anxiety, etc.
Treatment Modalities
Treatment modalities include but are not limited to: CBT, REBT, DBT, solution-focused brief therapy, motivational interviewing, mindfulness and meditation techniques, conflict resolution, relationship building, etc.