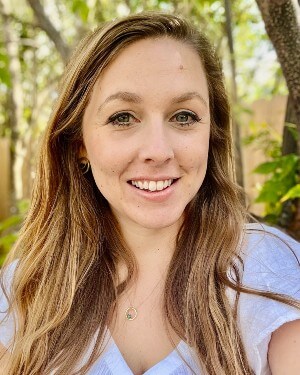 Kayleigh Woolard, LMFT
Licensed Marriage and Family Therapist
About Me
I am a licensed Marriage and Family Therapist working from a narrative and emotion-focused framework.  I have been trained in the Gottman Method and Emotionally Focused Couples Therapy.  I love to get creative in understanding how your unique relationships work.  Relationships come with so many moving parts, whether it is a friendship, family bond, or an intimate partnership- I believe that we grow by learning new stories and peppering ourselves with humor and fun.  
I work with individuals, couples, and families on a multitude of issues that may be both relational and personal in nature.  As a relationship specialist, I aim to support my clients by reinforcing the systems in which they operate.  This means exploring together and making changes that will mean success beyond counseling.  I am passionate about using a relational approach to help couples navigate depression, anxiety, ADHD, and trust recovery after infidelity.  I am also a certified parent educator and provide loving support to families from infertility and planning to empty nesting.  
I attended St. Edward's University in Austin for my undergraduate studies (BA Psychology) and my Master's degree in Counseling.  Following a handful of life-changing practicum placements in Austin ISD and area counseling clinics, I operated a private therapy practice in Boerne, Texas for almost a decade.  
In my free time I am reading and writing and making messes with my three kiddos.