Karen Keating, LCSW, DCSW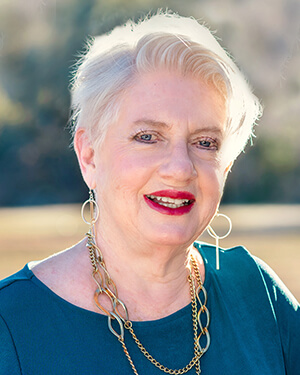 Karen Keating, LCSW, DCSW
Licensed Clinical Social Worker
Pronouns: She/Her/Hers
Practice and Philosophy
I understand that seeking therapy can be intimidating, whether this is your fist time or you have had therapy at other times in your life.  I'm happy you are here.  I approach my work through an integrative and client-centered lens.  It is my intent to help people who have experienced life stressors or trauma. I help clients to learn to perceive themselves as peaceful, complete, and safe.  My philosophy is that every individual possesses the innate ability  to heal and that the therapist is the guide throughout the process of realization and self-empowerment. 
I approach therapy from a strength-based perspective.  I combine research-based techniques that I believe are most integral to long-term growth and resilience, but firmly believe that the most essential element of successful therapy is the rapport and relationship between the client and therapist. My experience has given me a depth of experience and insight that I am grateful to be able to share with you.  My practice is the culmination of these efforts, that I believe are most valuable to support long-term healing.
Areas of Clinical Experience and Expertise
Grief/Complicated Bereavement

Trauma/Complex Trauma

Anxiety

Depression

Chronic illness and pain

Parenting issues

Military issues

Couples issues
I am trained in Cognitive Behavioral Therapy (CBT); Eye Movement Desensitization and Reintegration Therapy (EMDR); Motivational Interviewing (MI); Acceptance and Commitment Therapy (ACT); Grief Therapy; and Polyvagal Theory.
Background
I was born and raised near the Gulf Coast in Alabama and grew up during the Civil Rights Era.  I became intensely aware of the need for inclusivity among people due to the experience of being a young child in Catholic school during de-segregation and the influx of immigrants during the Cuban Missile Crisis.  Each level of evolution in our society has been important to me in my own growth and awareness of the effects, whether positive or negative, that societal norms have on an individual's sense of self and development.  I attended the University of Alabama where I obtained a B.A. in English and an MSW.  I have practiced in nine different areas of the United States because of the frequent relocations required for my ex-husband's career. My daughter and 12 year-old grandson are precious to me and I believe their futures are dependent on how people in helping professions contribute to the future of the planet.  In my spare time, I love to practice yoga, Pilates, meditation, and swimming.  I love nature, dogs, cats, and all other animals.