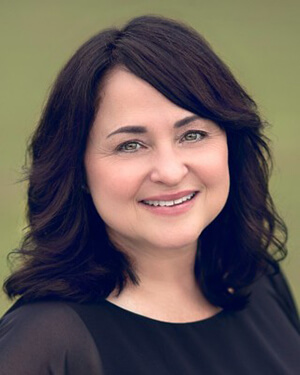 Jennifer Wagner, LCSW-S
Therapist and Clinical Supervisor
Practice Philosophy
Welcome to my page at Deep Eddy! I believe that therapy and the therapeutic relationship have the potential to heal and transform lives in ways that are deeply meaningful and have a lasting impact. Whether you have decided to expand your personal work or you find yourself struggling with a painful experience or relationship, my goal is to create a safe and encouraging environment where you feel seen, heard and accepted.
My approach is highly relational as well as warm and supportive. It is informed by research focused on attachment and human connection as well as by many years of experience in private practice, outpatient, inpatient and residential settings. Having gained so much in both therapeutic and leadership roles over the years, I am also extremely passionate about helping to guide the 'next generation' of therapists as a clinical supervisor for LMSW's seeking advanced clinical licensure. 
I consider it a privilege to work alongside clients as they navigate their personal process of healing and growth.
Services and Specialties
I provide clinical supervision as well as individual and group therapy for older adolescents, adults, those in mid-life and older adults/seniors. My services include assistance with the following:
Depression, Anxiety and PTSD/Trauma
Single episode or recurrent depression

Occasional or daily struggles with anxiety

Struggles with self-esteem and self-worth

Trauma-related symptoms as the result of childhood or adult trauma
Grief and Traumatic Loss
Loss through death, divorce or the ending of a significant relationship

Sudden and unexpected traumatic loss

Anticipatory grief
Process/Behavioral and Substance Addictions
Gaming, social media and other online behaviors that have become destructive in terms of negative impact on self, relationships and/or ability to fully function at work or school.

Use of substances to medicate or mask painful feelings, unresolved issues
Relationship and Family Issues
Childhood or early relational issues/trauma

Fear of intimacy, abandonment or rejection

Communication issues in relationship

Difficulty maintaining healthy relationships

Difficulty with establishing and maintaining boundaries

Divorce or break-up of relationship

Parenting challenges 

Challenges with adult children

Starting new relationship following loss of partner/spouse
Spirituality, Faith, Meaning and

Purpose
Developing and defining personal sense of spirituality

Drawing on spirituality and/or faith while navigating life's ups and downs

Defining values and sense of meaning or purpose

Aligning decisions and actions with all of the above
About Me
Over 30 years ago, I embarked on a personal and professional journey of self-growth and healing and have chosen to remain on that path ever since! It all started in Austin where I received my Bachelor's in Psychology from the University of Texas, and continued in New York where I obtained my Master's in Social Work (MSW) from Fordham University. I returned to Austin and have been a Licensed Clinical Social Worker (LCSW) since 2013 and Board Approved Clinical Supervisor since 2015. Having held both clinical and leadership roles in a variety of settings over the years, I'm thrilled to have arrived at Deep Eddy as a clinical supervisor and psychotherapist.
My greatest joy is spending time with my family and making memories with my kids who are now teenagers. I also love nature, gardening, travel, enjoying the view from my back porch and spending time with friends.