Irek Banaczyk, LMSW, LCDC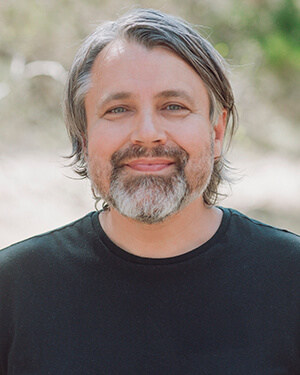 Irek Banaczyk, LMSW, LCDC
Supervised by:
Arlene Montgomery, LCSW-S
Pronouns: he/him/his
Congratulations on taking the first step in your journey of therapeutic healing. I'm honored to bring my knowledge and skills as a licensed counselor to Deep Eddy Psychotherapy, a unique practice that's family-owned and run with an experienced and skilled community of partners. Our business model is one of frequent consultation with each other so that we can elevate our collective wisdom in psychotherapy expertise on behalf of our patients. As a practice, we are committed to ongoing training in order to deliver the most impactful therapeutic process and high-quality service.
Now let's see if I'm a good fit for your particular needs.
Practice and Philosophy
I have come to learn that a person's life is impacted by a complex mix of influences such as family history, environment, genes, context, social, and personal experiences. These factors are what uniquely shape our emotions, thoughts, and behaviors, all of which either expand or constrict one's ability to make life-affirming choices. Undoubtedly, much of this occurs outside of conscious awareness, yet even where there is some awareness, coping patterns can become habitual, problematic, and difficult to change.
Here's the good news: Change IS possible. There's an art of discovery that happens in the context of safe, attuned, contingent relationships with counselors trained in the process of reaffirming biological, emotional, cognitive, and behavioral ways of being.
With the gentle facilitation of a therapist, you can gain increased awareness of body and mind and assistance in enhancing motivation, agency, and integration of skills. These self-improvements allow for a more self-directed life, one that can be lived more fully through consciously curated personal values and choices. I believe what we do in the therapeutic setting in conjunction with these lifestyle enhancements can, over time, bring about lasting change.
Informed by developmental neurobiology and emotionally focused in-depth psychotherapies, I aim to be that gentle collaborator in your process of integration and transformation towards the person you aspire to be, and all that brings you purpose, meaning, and fulfillment.
Areas of Specialized Experience
Domestic violence
Substance use disorders
Disrupted adoptions
Anxiety
Depression
Grief
Life transitions
Problematic behaviors
Developmental hurts
I have worked with children, teens, young adults, adults, and families at different levels of care, both on an individual and group basis.
About Me
I was born in Stalowa Wola, Poland. When I was nine years old, my family and I moved to New York City, then to Austin when I was twelve, where I have lived now for thirty-nine years. People often joke that my counseling practice began in my teen years when I started cutting hair, a career that allowed me to give my clients unsolicited advice for eighteen years.
Due to lived experience, I developed a passion for substance abuse counseling. Through a dedication to gaining the advanced knowledge and skills essential for helping individuals with complex presentations, I completed both my Bachelor's and Master's Degrees at The Steve Hicks School of Social Work at The University of Texas at Austin.
In my spare time, I balance my professional life with creative endeavors such as building furniture and photography. My other passions include volunteering, nature and hiking, road trips, spiritual inquiry, meditation, spending time with friends and family, and trying diverse cuisines.