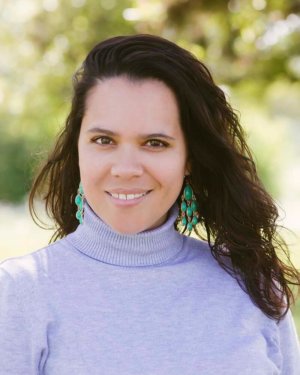 Ingrid Perdigón Gómez, LPC
Psychoanalyst and Psychotherapist
APsaA Member: 102174
"It's a joy to be hidden, and a disaster not to be found."
– Donald W. Winnicott
Child/Adolescent Specialty
Practice and Philosophy
Therapy is an intimate process where you get to know yourself as well as understand how your life experiences are impacting you life today. It's within this process that the therapeutic relationship develops, creating a non-judgemental space where things are felt and thought from different perspectives. I bring an objective, yet warm-hearted and empathic, presence to accompany you in this journey.
Specialties
I was trained in Psychoanalysis and Psychoanalytic Psychotherapy (one year in Buenos Aires, Argentina and 6 years in Mexico City) where I gained experience both in private practice as well as the community field with clients who were dealing with different levels of anxiety, depression, or anger, or who were having a hard time developing trusting relationships with others.
I enjoy working with children, teenagers and adults. When working with kids, my interventions are through Play Therapy where we get to focus on developing a therapeutic rapport while understanding the emotional situation the child is experiencing presented within their symbolic game. With teenagers and adults, my interventions are primarily centered on a dynamic and psychoanalytic approach, building on the trusting relationship between client and therapist.
Background
I have had the opportunity to live in different countries, helping me develop a rich multicultural approach and a diversified perspective on life that allows me to understand where each client is coming from, as well as their cultural experiences.
During my training years, I was able to work at Psychiatric Hospitals collaborating with psychiatrists, nurses and families; schools, providing counseling services to kids, teens and their families; in the educational environment as an integrative psychologist with a child who was diagnosed with Asperger's Syndrome; and with young adults focusing on parenting skills and their relationships with their kids.
I also have experience working with a local Mental Health Agency in Austin where skills training and counseling services are provided for children and their families at school, building awareness of the importance of Mental Health in our community.