Imane Bourales, LPC-Associate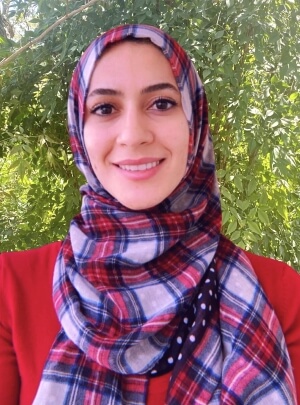 Imane Bourales, LPC-A
Licensed Professional Counselor – Associate
Supervised by:
Latifa Ward, LPC-S
Pronouns: she/her/hers
Hello there, welcome to Deep Eddy Psychotherapy. I want to first say that you are not alone and for the hope you have that encouraged you to be here reading this, HOLD ON to it. We will need it as we get to working together on your healing journey towards a more in control and happier you!
About Me
My name is Imane Boulares, and I am a Muslim Arab American. I was raised in California, where I was exposed to various cultures and backgrounds. I am very thankful that exposure has taught me how to be accepting and understanding of others from an early age. It has also made me very curious to learn more about other cultures and how it effects day-to-day life and family systems. Furthermore, I received my psychology BA from UT-Austin and my M.Ed from Lamar University. I completed my internship at The Central Texas Play Therapy Center and Meridell Achievement Center. Working at the different settings has provided me with a diverse experience on different mental health issues with various intensities. I am by nature a quiet, curious person who loves resolving issues and overcoming challenges; therefore, I look forward to working with you and helping you overcome yours.
My Philosophy and Approach to Therapy
Therapy can feel like a workout a lot of the time; therefore, I like to provide not only the safe space which every person needs to start their journey of healing but also a very important component to succeeding in that journey and reaching their goals. This component comes with having a strong and healthy therapeutic relationship, which allows for the ability to recognize my client's needs in the moment while keeping in mind the long-term goals. Knowing when my client needs to be supported or to be challenged is crucial in every session to ensure positive outcomes. I believe that therapeutic work is a lifelong skill that we sometimes need guidance of a professional to align our mindset with the changes that occur around us; however, that therapeutic relationship is key to starting meaningful change. Therefore, finding the right match is important.
Clinical Experience and Interests
Self-Esteem/Self-Acceptance
Life Transitions
Identity Exploration
Anxiety
Depression
Relationship Conflicts
Peer Relationships
Attachment
Adolescents dealing with social, relational, familial concerns
Adults dealing with family of origin trauma (especially if one/both of caregivers struggled with acculturation/unacknowledged mental health concerns)
Boundaries concerns
Adjustment related concerns
Trauma
Presenting concerns related to any childhood trauma