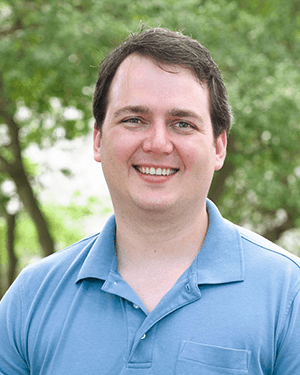 Ian Woodwick, PsyD
Licensed Psychologist
Howdy y'all.  Although I was born and raised in Arizona, it took me about three months into dating my now-wife to absorb some of her Texan vernacular.  Now that I call Texas my home, it certainly helps me to blend in. I hope that this page provides you with some information into who I am as a person and therapist and that it helps you in your decision-making process.
Practice Philosophy
I humbly approach each person where they are as a unique human being in the context of their family, culture, and world.  Each of us is on our own beautiful journey through this life and therapy is a place in which to see ourselves from a different, judgment-free perspective.  My intent is to work together on whatever concerns you have.  I primarily use techniques from Dialectical Behavioral Therapy, Acceptance and Commitment Therapy, and Humanistic/Existential therapy.  I also incorporate somewhat relevant pop-culture references at will, so be forewarned.
A priority of mine is contextualizing feelings and behaviors in their environment.  American culture is designed to oppress (everyone but wealthy, straight, cisgender, able-bodied, Christian, white men) at every level and anger, fear, or sadness are all rational responses.  By identifying and focusing our efforts on things we can influence or control, we can move towards empowerment in all spheres.  Part of my responsibility is to be an eternal wellspring of hope for you on your journey.
About Me – Professionally
My first job in mental health was at a community mental health agency which specialized in children who had survived trauma.  I worked with children of all ages, providing support for them and their families as they navigated their own roads to healing.  I desired to affect more change in the world and decided, inexplicably, that graduate school was my best route.  In the course of my training, I have worked primarily with adolescents and adults who have survived trauma.  Oftentimes, they had a personality disorder, depression, anxiety, ADHD or a substance use disorder as well.  I also have experience working with individuals navigating challenging family circumstances, relationship distress, and career difficulties. 
About Me – Personally
In October 2021, I wedded my wonderful wife, who is also a psychologist.  We enjoy tabletop games, trying new foods, watching scary movies and shows, and spoiling our two cats.  I am an avid fan of Arizona's sports teams, despite their constant betrayal of my loyalty.  I also enjoy hiking, reading science fiction and fantasy, and playing video games. 
Areas of Focus
Adults and adolescents who have survived traumatic experiences, alcohol and substance use, depression, anxiety, ADHD, identity concerns, and the general state of the world