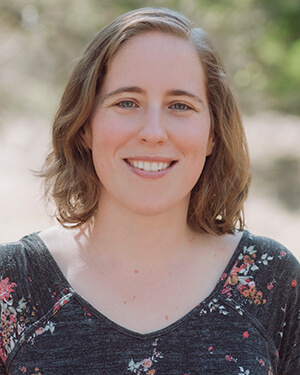 Elise Kotin, Psy.D.
Postdoctoral Fellow
Supervised by:
Oxana Kopeikin, Ph.D.
Practice Philosophy
My professional and personal motto is: "courageously and lovingly focus on the process."
It is a courageous step to seek psychological services. As a therapist, it is important to me to honor this very first step in your process. Clients invite me into their world. They tell me their stories and I have the privilege of witnessing their lives and joining with them in their process.
I use the therapeutic relationship and a collaborative approach to help you develop healthy patterns of relating to yourself and others. I tailor treatment to your needs and honor your various unique aspects and the unique aspects of your presenting concerns–exploring from a nonjudgmental and curious perspective and providing a safe environment where you can express your joys and pains.
About Me
I was born in Fort Collins, Colorado. After living there for the first six years of my life, my family and I moved to the central Texas area. I have lived in central Texas most of my life. I attended Texas State University to obtain my bachelor's in Psychology and minor in Sports Psychology. I was a group facilitator at Hays County Corrections and Supervisions within the Domestic Violence Prevention Program. As a facilitator, I taught groups for male and female probationers who were charged with domestic violence crimes. Additionally, I attended a massage therapy program in Costa Rica. I have always been fascinated with the mind-body connection. After my undergraduate experience, I moved to Fresno, California, where I attended graduate school at Alliant International University. I completed my APA accredited pre-doctoral internship at University of Texas Health Science Center in Tyler, Texas. I worked in a hospital setting with an integrative health approach. I have worked with clients across the lifespan with a variety of mental health concerns. Outside of work, I enjoy staying active, walking my dog (Leo), salsa dancing, engaging in anything outdoors related, and hanging out with my partner, family, and friends.