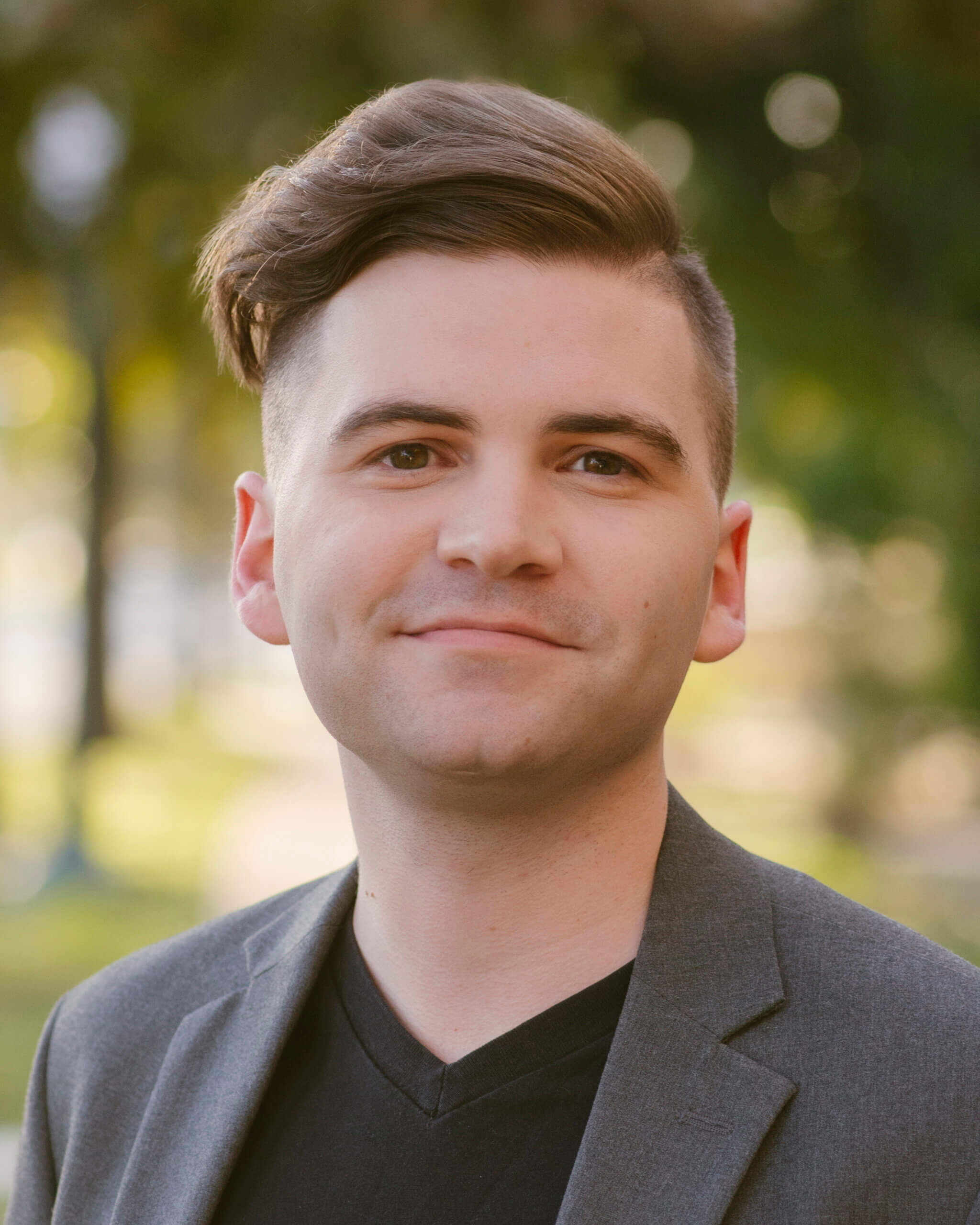 David Hutsell, PsyD
Licensed Psychologist
Pronouns: he/they
Supervised by:
Mike Balsan, PhD
My Approach to Therapy
You probably don't need me to tell you that without an affirmative, trusting relationship, it's quite difficult to express vulnerability with anyone – even a therapist. With this in mind, our early work together will involve us building connection and establishing safety. This includes creating plenty of space for you to ask questions about me, my style, and therapy itself. We'll also likely talk about similarities and differences between our sets of identities so we can acknowledge differences in power and privilege between us. By doing so, my goal is for us both to be more aware of how these components may influence our work together and also help me better understand your unique constellation of life experiences and perspectives.
Aside from a core emphasis on trust and safety, I tend to utilize an Interpersonal and Emotion-Focused framework in my work with clients. This therapeutic approach emphasizes curiosity about three key areas, with the first being how we relate to others in our lives (e.g., friends and family, experiences of marginalization and stigma, etc.) and how these relationships shape how we feel and move through the world. Next, I like to explore how we relate to ourselves, including how aware we are of our inner experience (e.g., emotions) and how much compassion and care we give ourselves. Finally, as I alluded to above, I also focus on the therapeutic relationship or what happens "in the room" during sessions. I will actively check-in to see what's coming up for you as we talk, routinely ask for feedback about how well (or not) we're working together, and also share my own thoughts and reactions to make sure I'm hearing you accurately.
As you gain more knowledge and insight about these three areas, my hope is that you can harness that information to make confident, informed decisions about how you want the rest of your story to unfold. To further boost that confidence, we may also integrate techniques from other styles of therapy. For example, we might discuss different coping skills from behavior-oriented approaches (e.g., Cognitive Behavioral Therapy or Dialectical Behavioral Therapy) or perhaps how concepts from mindfulness may facilitate a greater sense of peace. Regardless of the specific blend of techniques we'll use together, we'll discuss the rationale for each and make changes (based on your feedback) as needed.
Areas of Focus
I think of my areas of expertise/competence as falling into two categories:
Starting most broadly, I am a generalist, which means I am comfortable working with folks from various backgrounds and presenting concerns. Some of the more frequently reported reasons that bring my clients to therapy include depression, anxiety, romantic or sexual relationships (including those incorporating kink and/or non-monogamy), adjusting to change/transitions, trauma, and identity-based stress (e.g., racism, sexism, heterosexism, etc.). My comfort working with a wide-range of people and issues comes from training and work experience that span a variety of treatment settings, including jails and courts, community mental health, psychiatric inpatient units, schools, college counseling centers, and private practice.
The other category is heavily influenced by my social justice-oriented background. Specifically, I deeply enjoy being able to provide a safe, supportive atmosphere for those with marginalized or minoritized identities to discuss their concerns. This emphasis is partially fueled by research I've conducted on the within-group dynamics and intersectionality of the LGBTQ community (e.g., exploring how queer men of color navigate racism on dating apps), mentorship I received from like-minded supervisors, and my awareness that far too often marginalized folks are faced with the unfortunate reality of having to choose living authentically versus emotional and/or physical safety.
My emphasis in centering safety is also informed by my own lived experience as a White, queer, non-binary clinician from a lower socioeconomic upbringing. My awareness of my own strengths and struggles (in combination with what I mentioned above), has naturally led me to develop a particular expertise in working with individuals from the LGBTQ community. As a result, I'm comfortable working with those who want to explore their identity, are looking for extra help coping with non-affirming environments/people, and/or folks who simply like to have their queer identity recognized and affirmed while getting help with something unrelated to their sexual orientation/gender identity.
More About Me
I was born and raised in a small rural community in east Tennessee, where I spent many weekends and summers helping out on my family's small cattle farm. Yet, while I enjoyed farm work (especially driving tractors), I eventually discovered my queer identity and noted how my region was sometimes scary and unsafe for those like me. I wanted more safety and agency, and I decided the best way to do this was through higher education. This decision led me to get my Bachelor's degree in Psychology from East Tennessee State University. I then obtained my Master's degree in Psychology from the University of Cincinnati, completed my APA-accredited pre-doctoral internship at the University at Buffalo's counseling center, and earned my Doctor of Psychology degree from Spalding University.
When I'm not working, you can often find me playing video games (which I have much more time for since finishing school). Depending on my mood, I may gravitate towards games that allow for a lot of freedom and personal choice (like my all-time favorite game, Fallout: New Vegas), those that are more relaxing/chill, or something a bit more heart-pounding/action-oriented. I also enjoy cooking new recipes, exploring Austin with my boyfriend, and visiting friends.