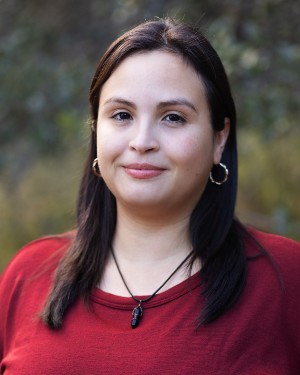 Cindy Martinez, LCSW
Licensed Clinical Social Worker
Pronouns: she/ her/ hers
Practice Philosophy
I like to take a strength-based approach while providing psychoeducation along the way. My role as a therapist is to guide you along the way in this journey and that might mean teaching you new tools to put in your toolbox or this might mean helping you explore more about yourself and honestly it might not be either of those things! What therapy looks like is based on what you need because therapy is not cookie cutter. Therapy can be a long process but rewarding as well. Throughout the process of change, I look to help you reframe how your view your progress, self, and life challenges to help minimize loss of motivation, increase your self-confidence and boost motivation. I feel that there is an importance of building a trusting relationship with each client and creating a safe space where there is no judgement. I know the judgement piece may seem hard to believe but I do this by being genuinely curious in getting to know you and being open-minded. One of my goals as a therapist is to not only help you achieve your goals but to model a healthy therapeutic relationship. I hope to provide you with a positive experience where you can learn firsthand that being vulnerable is possible and powerful.
In our first session I will get to know more about what brings you to therapy now, what it is you are experiencing, and your expectations and goals for therapy. During this time, we'll also talk about how I can be of help to you in achieving your goals. After this, we go into what I like to call your "life story". Therapy can be like a big puzzle piece and getting to put these pieces in place helps us see the bigger picture. After the initial session, I like to outline my sessions beginning with a "check in" because things can happen in-between sessions, I like to leave an open space for that to be talked through and processed. After the "check in", we jump into the core of our sessions, meaning the work we'll be doing together with your goals in mind. Lastly, I like to end with talking about self-care (don't worry, we'll cover that in of our first few sessions as well). Please know that the structure of our sessions do not need to be so rigid and can be flexible. It's my job to help you stay on track with your goals and we will make adjustments as needed. Please know that if you feel you do not know what your goals or expectations out of therapy are, that is okay! I will work every step of the way with you in this journey of your life. I look forward to getting to know you!
My therapeutic modalities include Motivational Interviewing with the Transtheoretical model of change, Cognitive Behavioral Therapy, Acceptance and Commitment Therapy, Complicated Grief Therapy, Unified Protocol for Adolescents/Children as evidence-based interventions.
Background
I am a licensed clinical social worker located in Houston, TX. I received my Master of Social Work from the University of Southern California.  I have worked as a case manager in a non-profit for the homeless population providing services and individualized therapy. I have also worked for a psychiatric hospital providing inpatient group therapy. I have provided teletherapy for a little over two years and because of this I believe that teletherapy can be effective in connecting as much as in person therapy. In my free time, I enjoy anything science fiction, fantasy related, meaning I like to read it, watch it, and play it! When I'm not doing these things, I'm spending time with my family and friends.
Stress Management                                           
Mood disorders (depression/anxiety)
Self-esteem/Confidence
Conflict Resolution
Parenting Issues
Life Transitions
Addictions
Relationship issues
Trauma and abuse
Grief & Loss
Anger management
Adoption and Foster Care
Attachment Issues
Communication Problems
Coping with Natural or Human-Caused Disaster
Divorce and Separation
Isolation/Loneliness
Postpartum Depression
Self-Love
Social Anxiety and Phobia
Young Adult Issues, Boundaries
I provide services:
Days/Times:  Monday-Friday 8am-4pm.
Age range: 12+
I currently work with individuals