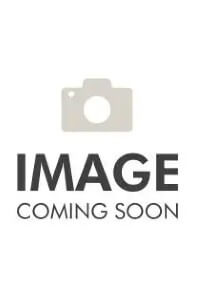 Amanda Young, LCSW
Licensed Clinical Social Worker
Pronouns: She/Her/Hers
Practice Philosophy
Sometimes in our lives things happen that are totally out of our control. The first thing we might want to do is fix it or try to forget about it but the reality is it will still affect us directly or indirectly. We might not know where to turn or start but asking for help is the first step. Congratulations! I understand that this can be a very scary step to allow someone into the most intimate part of your life but it can also be very rewarding if you decide to trust the process. My goal is to help you get back to the level of functioning that you enjoyed by helping you identify roadblocks that are prohibiting you from being
the best version of yourself. As your therapist, I will provide a non-judgmental attitude, be compassionate, empathetic, create a safe and welcoming environment, be a support system and respect you as a human being. 
Not everyone is the same, so I understand that my need to be flexible in my approach is imperative. My approach to addressing your needs will be an eclectic-collaborative approach that pulls from various theoretical perspectives and evidenced based practices which will be tailored to your specific needs. I believe that the client should have complete autonomy on their journey. 
My background consists of working with children, teens, and young adults in various settings. I seek to destigmatize mental healthcare within all communities and provide a refuge where you can begin or continue your journey to alignment. I have 7 years of experience and I can't wait to begin our journey of working together. I am trained in Eye Movement Desensitization Reprocessing ( EMDR), Trauma Focused Cognitive Behavioral Therapy, (TF-CBT) ,Cognitive Behavioral Therapy ( CBT), and Dialectical Behavioral Therapy, (DBT) and I am a Social Equity Inclusion Consultant. I am also a 200 hour yoga teacher who is trained and soon will be certified in Trauma Conscious Yoga Method and passionate about self care. I am licensed in both Texas and Arkansas and am able to accept clients from both states.
A Little Bit more about me
I am a transplant to Texas by way of Arkansas. I graduated from the University of Arkansas, Fayetteville, home of the Razorbacks with a Bachelors of Social Work. I obtained my Masters of Social Work at Arkansas State University. I am a first generation college student. 
I enjoy spending time with my three loving daughters, husband, family and friends in my spare time. Sometimes, I like just being at home binge watching shows. I love music and try to get out every now and then to cut a rug. I have a love and hate relationship with exercise but I love to
challenge myself to try different regimes. It is important for me to keep myself mentally and physically healthy, so exercising is a non negotiable for me. I am only providing telehealth services at this time in the state of Texas and Arkansas. I am looking forward to starting this journey with you!