Adam Horn, Practicum Student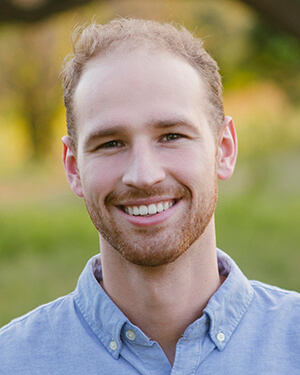 Adam Horn
Practicum Student
Supervised by:
Matt Halvorson, LPC
Pronouns:
he/him/his
Hello! Welcome to my page. I understand finding the right therapist is an important and challenging task. Additionally, I believe therapeutic fit is crucial to the therapeutic process. That being said, I want to describe a little about myself, my clinical interests, and my view of therapy to help you make the decision that is best for you.
My View of Therapy:
I chose to become a therapist after facing personal struggles of my own. I learned first-hand how therapy can be a powerful tool to help navigate life's challenges. Additionally, I realized I was passionate about mental health and wanted to spend my career learning, advocating, and serving my community.
I practice from a holistic standpoint, believing many factors go into the human experience and should be given their appropriate attention. I believe therapy is a little different for all individuals. I strive to meet individuals where they are and tailor my approach accordingly. I always work to create a safe environment for all people suitable for personal growth, healing, and exploration. I believe clients are the experts of their lives, and my role is to offer support, guidance, and the occasional interpretation. If you think we may be a good fit, feel free to request an appointment, and we can set up an initial intake.
Clinical Interests:
Depression
Anxiety and Stress Management
Life Transitions
Grief & Loss
Spirituality
Existential Issues
Personal Growth
Relationships
Building Resilience
Holistic Health
Mindfulness
Athletes
Exploration of the Mind/Body Relationship
A Bit About Me:
I am currently a graduate student at the University of the Cumberland's. I am new to the Austin area and absolutely love it here. I enjoy yoga, rock climbing, exploring Austin, hanging out with friends, watching movies, and reading. I am currently completing a trauma-informed yoga teacher training with the idea of incorporating it into my holistic therapeutic practice. I played college basketball and am well versed in the world of athletics. Overall, I love connecting with individuals as we all work through this journey of life.