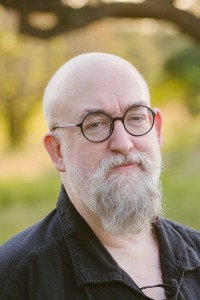 Mike Nystul
Social Skills Coach
Pronouns: He/Him/His
What I Can Help With
Improving social and communication skills
Working towards social goals, such as dating or making friends
Managing stage fright and improving confidence
Building advanced acting and performance skills
Creative thinking and overcoming blocks to creativity
and more!
Who I Am
For my entire adult life, I have been a teacher, performer and storyteller. I have worked with organizations such as the Boy Scouts of America, AmeriCorps, 4-H, ACC, and many more.  
I am both a nerd and geek who loves gaming, genre fiction and movies. I worked in the roleplaying game industry for decades and have characters and spells named after me in several computer and tabletop games. I have helped run conventions, been a convention guest, cosplayed and even LARPed. 
These days, in addition to Skills Coaching, I run the Personal Enrichment Adventures Program for Deep Eddy in which I run tabletop roleplaying games tailored for fostering group engagement.   
What I Do
As a Skills Coach, I help people in three main ways.
First, I guide you through a process of discovery using active listening techniques to help you identify barriers to your goals and determine actions steps to make progress. Basically, if you feel you could help with something you want to do, I can help you figure out how to get moving in the right direction.
Second, I provide a space for accountability and progress monitoring.  Just like a personal trainer at the gym, I'm here to help you feel motivated to continue pushing towards what matters most to you.
And third, I offer suggestions for overcoming challenges.  They call me "The Wandering Wizard" for a reason – I draw on a lifetime of experiences in a wide range of career paths, all deeply meaningful and informative in my journey, and I can teach you some tricks and tips I've learned along the way.
Why I Do It
I think at some point we all ask "who am I" and "what is my purpose?" I spent a long time asking those questions as I Iearned about the magnificently diverse world in which we live, and about myself.  For much of my life, the answer for me was found in parenting. I raised two amazing kids and have been a "dad by choice" to many more. My kids are grown and on their own now, and I've hung up my teacher's cap.  Yet, I have never lost the drive to help wherever and however I can. Nothing gives me more satisfaction.