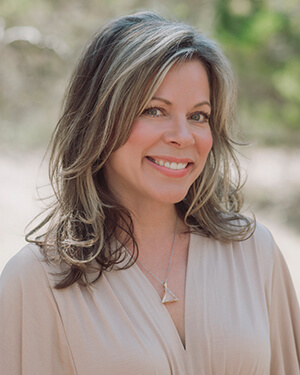 Michelle Amriel
Mom and Parenting Coach
Pronouns: She/Her/Hers
How I Work
As a coach, I truly believe that you have everything you need and only you know what is best for you. What I'm really good at is helping my clients find their own clarity through guidance and strengthening that essence of who they are so that your confidence level keeps growing from within. I help my clients access what is already inside and what you were born with to navigate in life. We all have incredible gifts and strengths that we were given to help and support us in the highest and best way.
From my own experience, I came to believe that when we shift, everything around us shifts. Typically, I take a holistic organic approach to coaching combining our whole body, mind and spirit towards what you envision for yourself. I meet you where you are, you tell me where you want to go and then we build a bridge for you to get there.
My focus is guiding you back home to yourself to do the deeper exploration that results in achieving your goals, personal fulfillment and learning how to truly live well. Some of the clients I work with are moms in partnership, marriage, single, strong leaders of communities, executives, stay-at-home parents or women who are wanting to become a mom.
Who I Am
My coaching clients call me the "Quintessential Zen Mama."  Through my own healing journey of self-discovery, along with more than 10 years of transformational training, I believe I tapped into my gifts and inner strengths to guide moms to choose themselves and step fully into their strength so that they can reclaim their sovereignty and individuality as a woman. My mission is to teach moms how to raise children who don't need to recover from their childhood. In my spare time, I enjoy yoga, dancing, connecting with nature, eating plant-based foods and raising and connecting with my 12-year-old son.

My Specialties
My philosophy with parenting is when we shift, they shift. What I've come to know is what we see in our children is a learned behavior from where our needs weren't met as children. Whatever struggle you're experiencing, it's not your fault. Then, from that place, we have opportunities to create what we truly desire for ourselves. My approach involves reteaching ourselves and meeting what is showing up for us with love and compassion. Then, creating a plan and giving tools to help navigate and handle any parenting issue you're facing now. My son and my co-parent have been my biggest teacher's and for that I'm forever grateful.
Many parents going though divorce feel overwhelmed, powerless and fearful about becoming a single parent. When my purpose revealed itself, I became committed to serving parents deeply. This led me to helping parents feel whole and confident, find their footing and their strength, and create a healthy foundation so they can create harmonious relationships between themselves and their co-parent to show their best selves to their children.
It fills me up with joy to lead my clients on a path of self-discovery to get to know their own inner beauty, gifts and strengths and worth so that they can thrive in life. The main focus is how we tend to doubt ourselves and how we speak and treat ourselves. This also involves focusing on your self-care goals and your ability to treat yourself the way you deserve.  Many women come to me feeling depleted and unfulfilled. This is because they are giving from their cup.  I love coming up a plan to begin giving from your overflow so that they can sustain their energy and create a healthy foundation to be resilient in life.
I think being fully seen is one of our biggest needs as a human. Safe communication is when you feel cared for, seen, heard and acknowledged when engaged with another while feeling safe with yourself and being safe to others. I guide women to trust themselves knowing the safety comes from yourself, not the other person. We'll talk about how to communicate your needs, how to set boundaries, and how to stick to what matters most to you in your relationships.  I'm very passionate about teaching you to create harmonious relationships to feel seen, heard and acknowledged and to express yourself so that it's well received. The goal is for both people involved to keep the connection and remain in their hearts so that they can see both sides and learn a little more about each other.
Client Experiences
"When I met Michelle, I immediately sensed her peaceful, connected, loving spirit. She is a coach dedicated to empowering other mamas to step into their sovereignty to handle life with grace and ease. Through her own deep inner soul work, Michelle transformed her life and became "Zen Mama." She is passionate about teaching mamas to become whole, by loving and accepting themselves fully, in order to reclaim their inner peace. She guides them to break old patterns, step into their strength and return to the brightest version of themselves, their "core essence."
"Michelle's approach is a wonderful blend of compassion and prescriptive practices which is exactly what I needed. She's not a sit there and listen to your problems then times up type of coach. She's actively engaged in helping moms stand in their strength, create healthy boundaries and take care of themselves first. I would recommend her to any mom who is struggling in any relationship. She's absolutely amazing!"
"Michelle has a heart of gold! What I love about seeing and experiencing her and her own body of work is watching her live out what she teaches. She does so in a matter that inspires me to do the same and be fully alive as a woman and a mom."
"Through Michelle's practical tools, she helped me prioritize self-care and reconnect with myself, including my own desires, voice and femininity. I have so much more clarity around the relationship I have with myself and others and feel confident that I can show up fully as my best self, no matter the circumstance. The guidance that Michelle provided went much deeper, helping me to see myself more clearly, where I giving my strength away and how to my feminine strength. I highly recommend her coaching!"
"Michelle's coaching is truly inspirational, helpful, supportive and life-changing. Her guidance creates a clear path to self-discovery, healing awareness and a sustainable path to caring for yourself and creating a Zenful environment all around for the entire family. A happy zen mama!"
"Michelle's coaching gave me simplicity and ease in my daily life. Since I worked with you, I've been putting myself first and making myself a priority. Before your work, I was in hustle mode a lot and not being intentional. Now, since then, I've given myself permission to be and give to myself and experiencing more flow in my life."
"Michelle is the quintessential Zen Mama. She leads like a mother hen and felt cared for. She always follows up with insightful and thoughtful guidance. When I asked a question, you would take it a step deeper and I really appreciated that level of engagement. I love how you ask questions to get me to tune in even more."
"With your zen mama coaching, you have a really amazing way of seeing things. The guidance you gave provided a lot of value to me because I able to be coached and see things from a whole new perspective. I used your coaching on several occasions and empowered by it!"