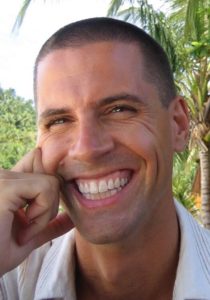 Dave Wofford, MA, LPC
Practice Philosophy
Many high-functioning, well-informed people find themselves in difficult situations or making repetitive mistakes. We have a sense of having blind spots but don't know how to access and heal them. Psychotherapy allows us to see things more fully and clearly, and to build new strengths.
My approach is eclectic, brain and body-based, and pragmatic. I am equally interested in resolving current problems and in doing long-term, transformative work. I have deep respect for the intricate and intimate connection between our thoughts, feelings, relationships, and physiological realities, and I view my work as helping my clients learn to understand and leverage those connections more fully.
In practice, this might mean investigating old beliefs and assumptions about ourselves and our world, becoming more attuned and responsive to the details and subtleties of our experience in the present moment, or simply accessing the growth and healing that comes from feeling deeply heard and understood. Conceptually, I draw heavily from the insights of attachment theory, contemplative neuroscience, and systems-centered theory. Experientially, my emphasis is on developing self-compassion, awareness, insight, and, ultimately, freedom.
Specialties
Mindfulness
My training in contemplative practice began in 1998 and includes formal practice in multiple traditions. I am particularly interested in the applications and value of contemplative practice within the context of modern life--balancing the extraordinary demands of work, school, family, relationships, and the daily grind. I offer practical, accessible instruction to individuals and groups seeking introductions to mindfulness practices, and often incorporate mindfulness exercises into therapy sessions as needed.
Teenagers and Young Adults
The support I offer young people and parents is rooted in many thousands of hours of interaction with hundreds of young adults and their parents. In working with young people my primary mission is to establish trust. Honest relationships are the essence of a healthy psychological being, regardless of one's age. It is my highest priority to provide such a relationship.
Through providing a neutral (non-parent, non-teacher) adult presence during the transition to adulthood, I can act as a stable sounding board and offer honest perspective during important transitions and periods of stress.
Areas of clinical interest with young people include: emotional withdrawal, emotional regulation, family turbulence, moodiness, anxiety, peer relationships, ADD/ADHD, academic underachievement, self-esteem, and existential issues.
Other Areas of Clinical Experience:
Depression, Anxiety, Spirituality, Relationships, Family Conflict, Grief & Loss, Self-Esteem, Stress Management, and Existential Issues
Background
I am a Licensed Professional Counselor. In early 2012 I completed an internship at Capital Area Counseling, a non-profit counseling center serving clients from all over Austin. Since that time, I have had the opportunity to work with individuals ranging in age from 16 to 65, from diverse ethnic, racial and socioeconomic backgrounds.
I studied philosophy at UT Austin and completed my MA in Psychology and Counseling at Goddard College in Vermont. My master's thesis explored the overlap and tension between Buddhism and Western psychology.
I began teaching in 2006, and have since played the roles of teacher, advisor, dean and assistant director at the Headwaters School (formerly the Khabele School). My experiences with students, families, and staff members have left me with a deep appreciation for the power of working with young people.
I am married, have two young children, and an energetic dog. My family spends our free time exploring local swimming holes, enjoying great food, writing absurd songs, and playing in our garden.